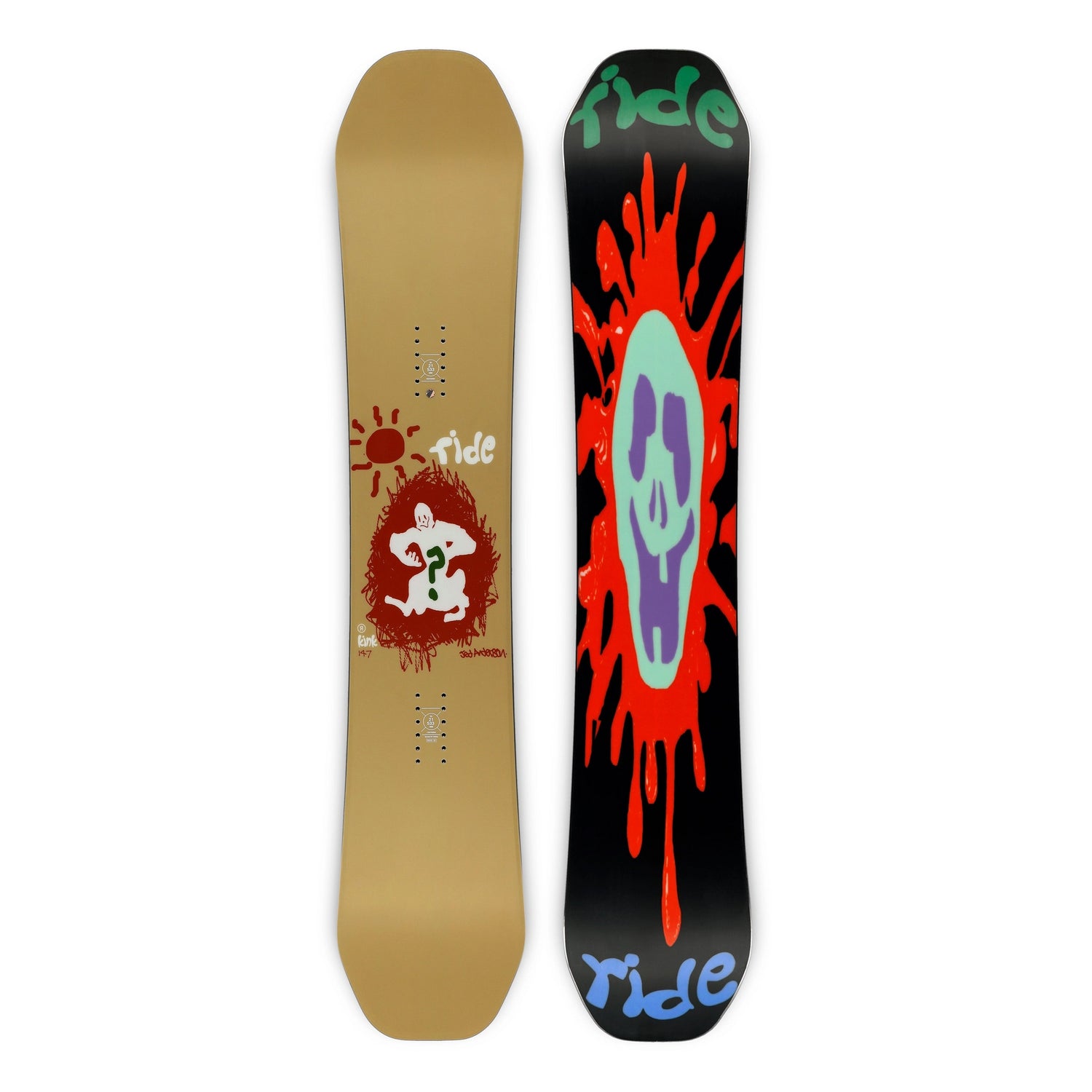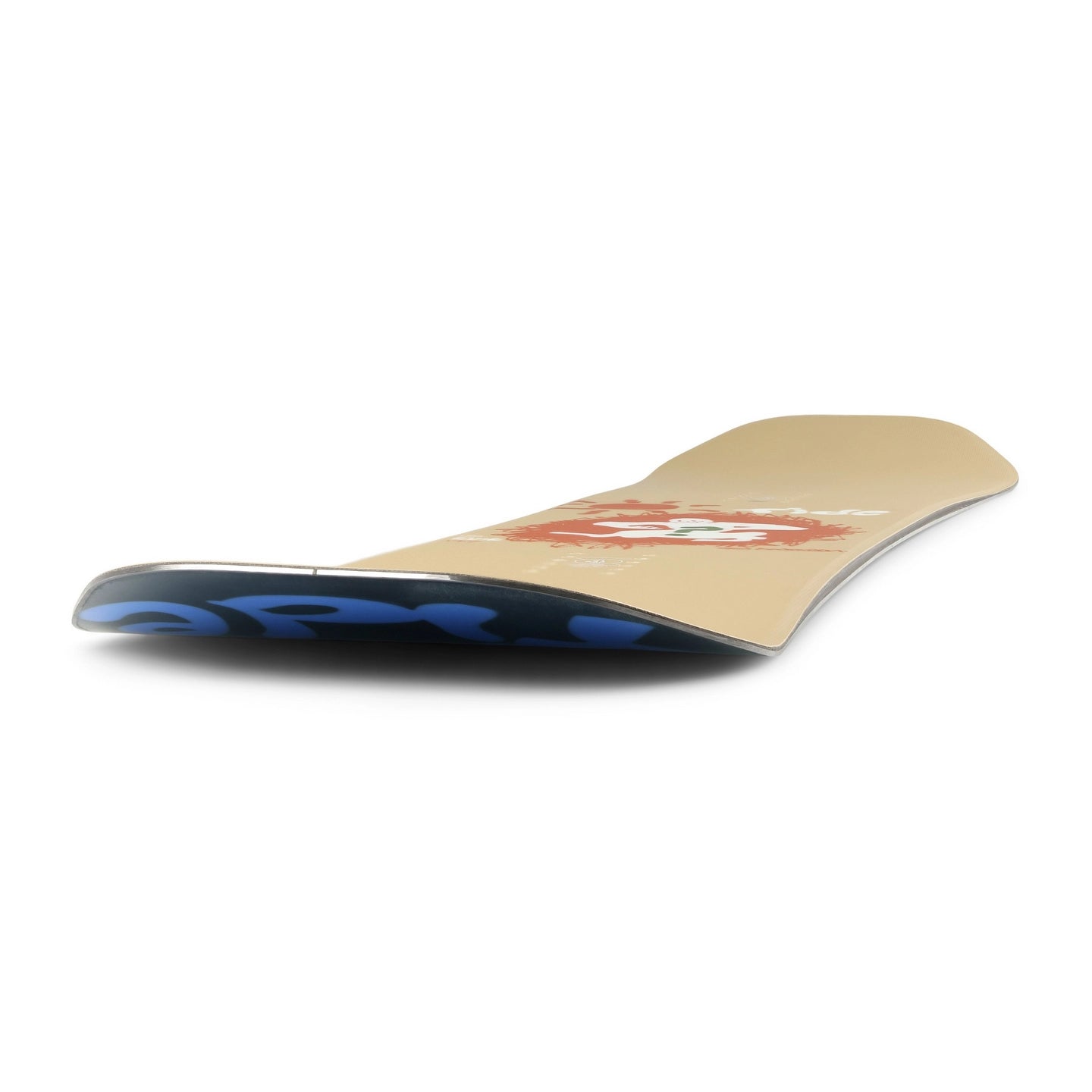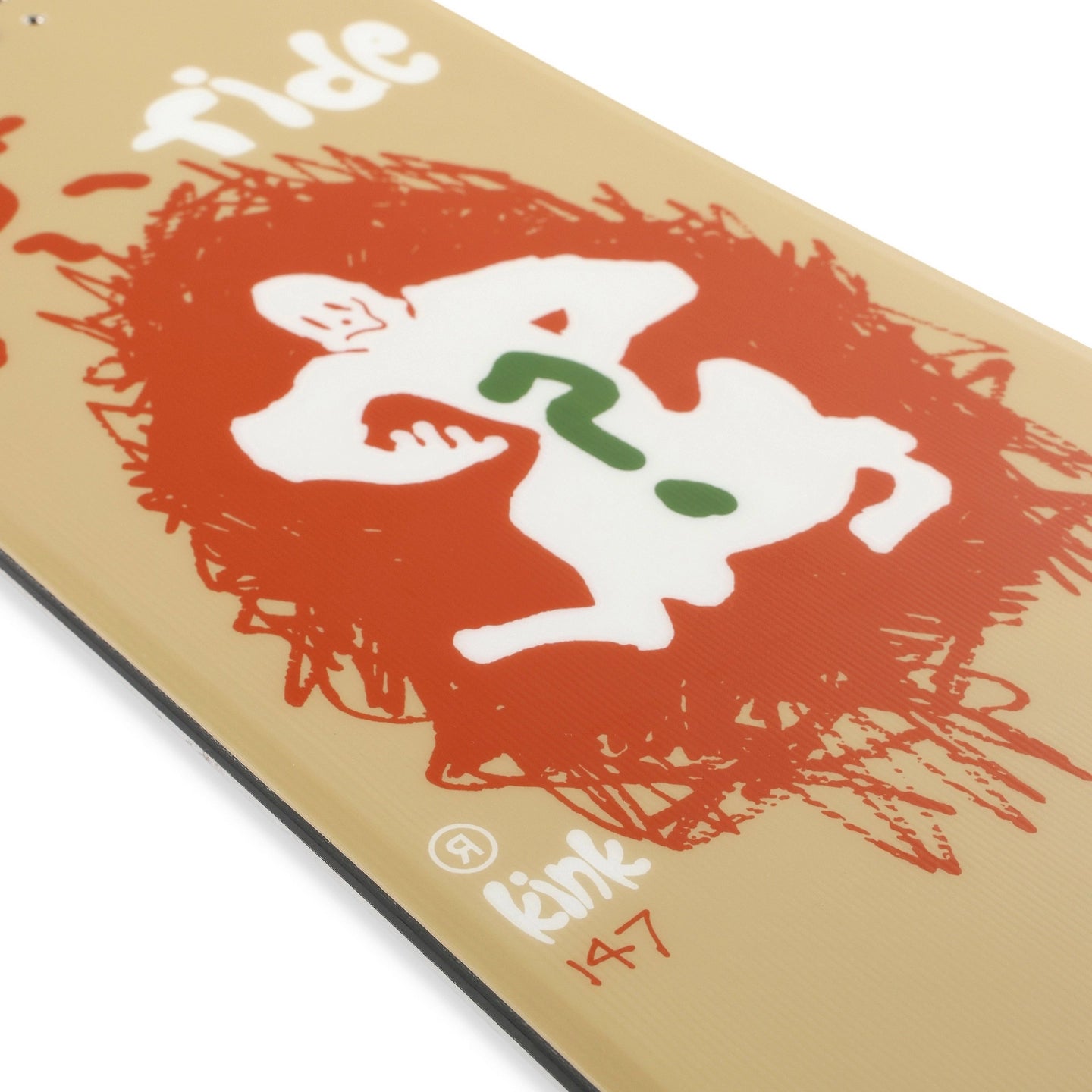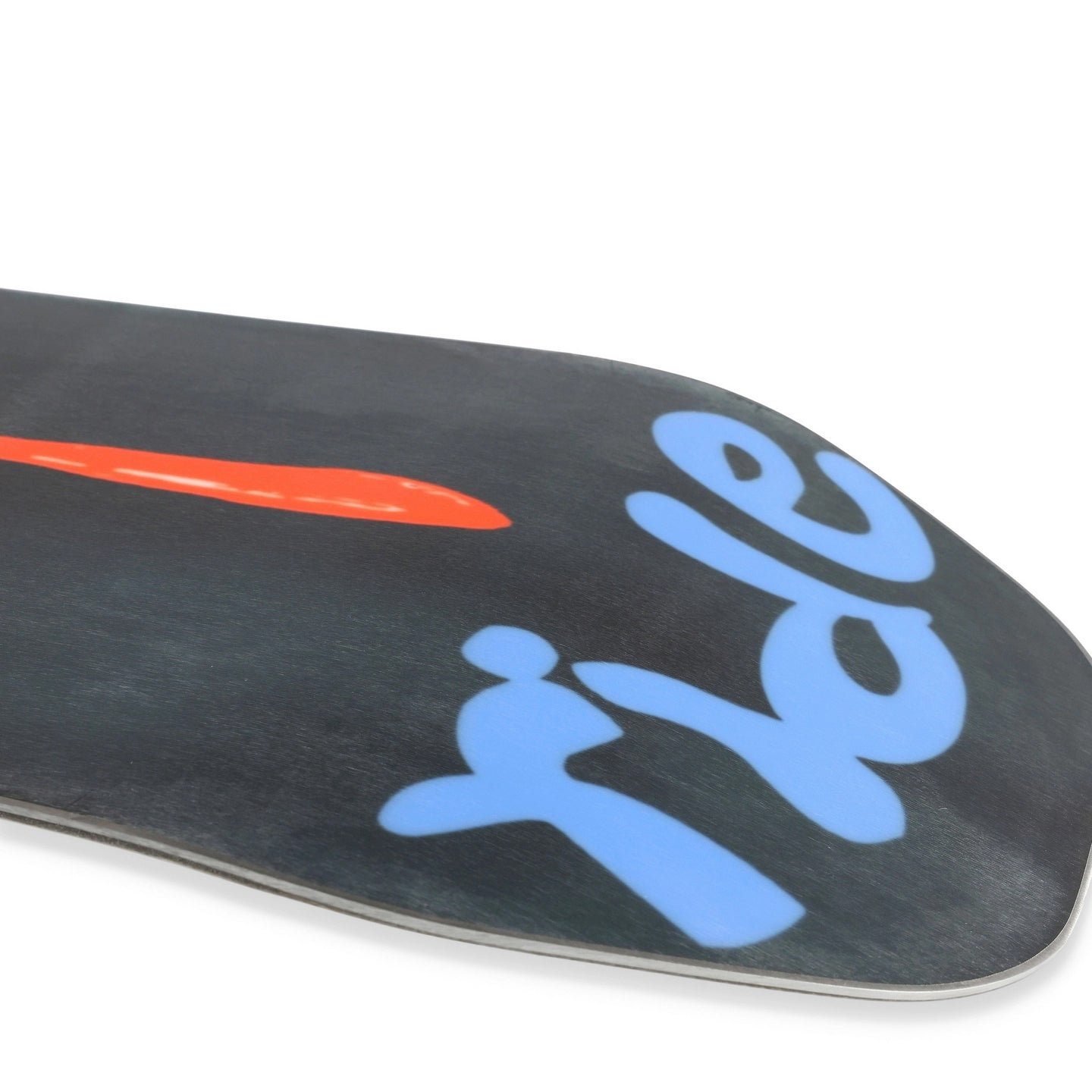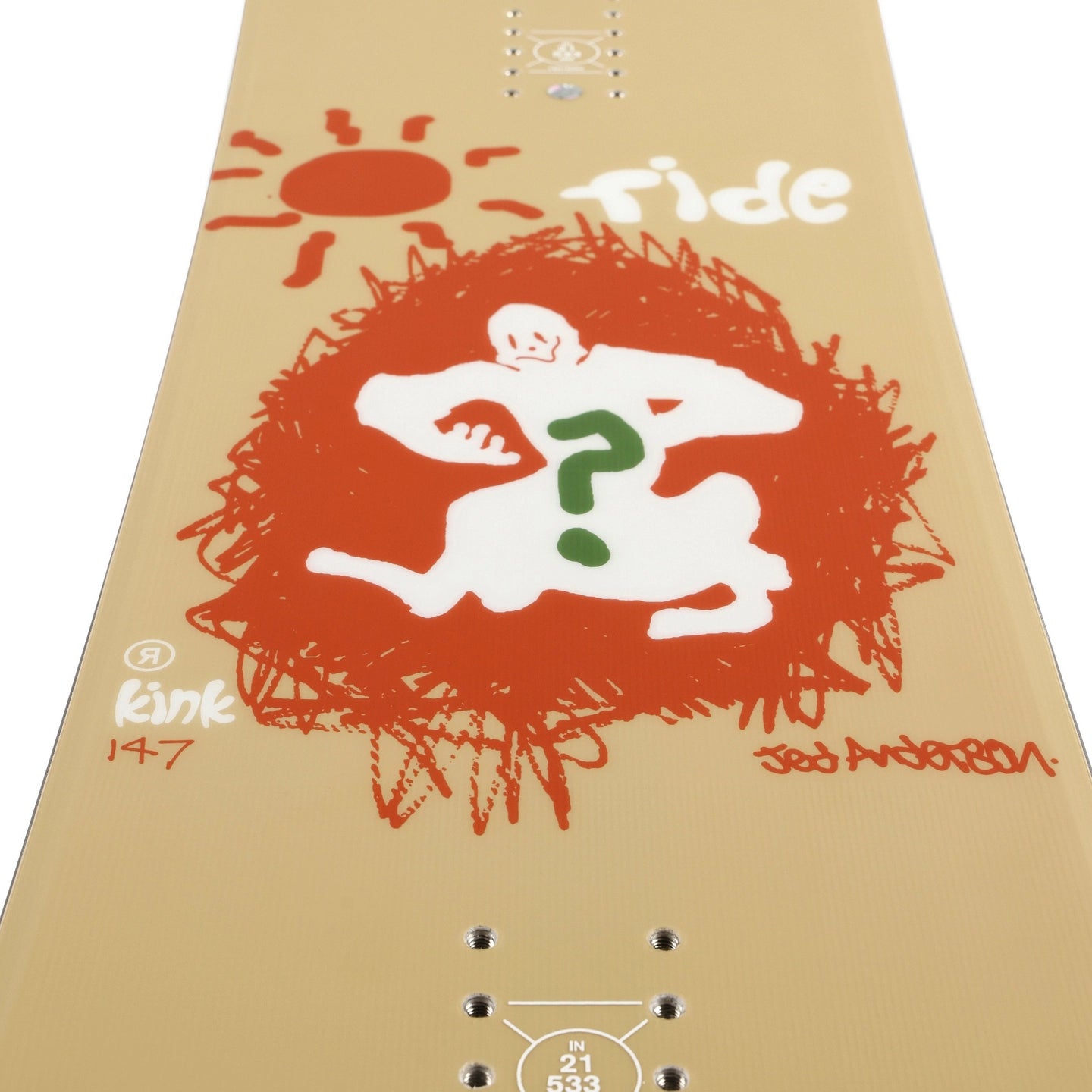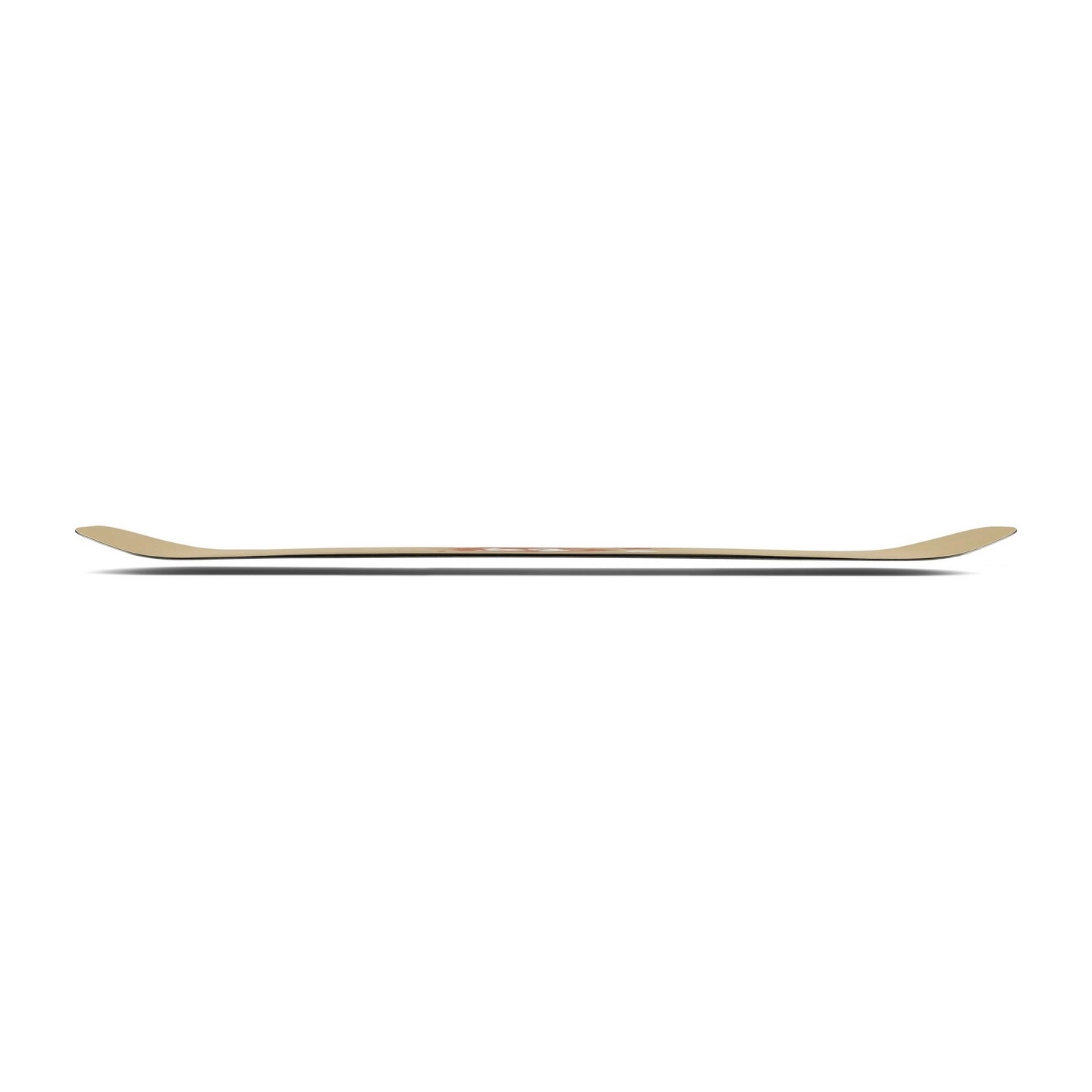 KINK
Regular price
Sale price
€500.00
Unit price
per
La Kink è una macchina da strada. Progettata con un'attenzione particolare alla prevedibilità e alla durevolezza per l'urban e il park riding, la KINK è a suo agio su handrails e jibs. La Kink è la tavola scelta da Jed Anderson e da molti rider del team per lo street riding. Il profilo Extra Camber ha camber sotto i piedi per il pop e l'entrata in curva ed una quantità minima di rocker in punta e nel tail per prestazioni prevedibili e sicure. La sciancratura quadratica ti fornisce affidabilità e tenuta di spigolo. Gli Slimewalls® e il Cleave Edge™ ti garantiscono una guida più fluida e una maggiore resistenza. La base sinterizzata è più resistente e durevole. La Kink è una tavola progettata per il freestyle moderno e le prestazioni su strada.
TWIN EXTRA CAMBER:
A true twin shape hybrid profile that has more camber than rocker.
LINEAR QUADRATIC SIDECUT:
A directional sidecut utilizing Quadratic curvature from the tip to the rear insert pack, then progressing into a linear section into the tail. This creates smooth catch-free turn initiation and powerful support through the turn exit without losing grip.
SINTERED BASE:
High-end sintered 4000 Ptex base material that is more durable, harder and faster than extruded.
PERFORMANCE™ CORE:
High strength Aspen is combined with Bamboo and lightweight Paulownia wood to provide the perfect balance of strong and light.
SLIMEWALLS®:
RIDE's exclusive Slimewalls® are forgiving and ductile, absorbing impacts rather than defending against them. Just like your skate wheels, the urethane in Slimewalls® smoothes the interaction with the snow, wood or metal surfaces you may ride on. On top of all that, these babies are virtually indestructible, the most durable sidewalls in snowboarding.
ROLL-IN CONSTRUCTION:
Unique 3D structure built around our urethane Slimewall® sidewalls. Designed to increase overall board strength, prevent topsheet chipping, and reduce weight.
BIAXIAL GLASS FIBERGLASS:
90° and 0° angles, fun and forgiving.
IMPACT PLATES LAMINATES:
Added underneath each binding area to improve compressive strength and prevent board breaks where it matters most. Offered in two levels, Single and Double.
STANDARD TOP SHEET:
Durable Urethane topsheet material with graphics only RIDE can bring you.
CLEAVE EDGE™ STEEL:
Nearly 50% more steel, delivers unmatched resistance to edge cracking and can be detuned to larger radii.
SPEDITE NEL MIO PAESE?


Aggiungi articoli al carrello entra nel tuo carrello e vai al check out. Se il tuo paese è disponibile, potrai selezionarlo tra i paesi disponibili e calcolare anche il totale delle spedizioni. Se il tuo paese non è nell'elenco, al momento non è disponibile la spedizione.
Faremo di tutto per poter spedire anche nel tuo paese nel prossimo futuro!

QUALE CORRIERE USATE?
Spediamo con BRT / DPD perché il servizio e la tecnologia non sono secondi a nessuno. Le informazioni di tracciamento verranno inviate tramite e-mail all'indirizzo che ci hai fornito durante l'ordine, la mail partirà una volta che il pacco lascerà il nostro magazzino.
È richiesta la firma al momento della ricezione.

DEVO FIRMARE IL MIO PACCHETTO?
Sì, qualcuno dovrà essere al tuo indirizzo per firmare per il tuo pacco. BRT tenterà la consegna 2 volte e ti lascerà un biglietto da visita se non sei al tuo indirizzo quando tentano la consegna. Nel caso in cui il tuo pacco rientri a causa della mancanza di ricezione al tuo indirizzo, sarà addebitato il costo del reso.

QUANTO COSTANO LE SPEDIZIONI?
Offriamo diversi servizi e tariffe come indicato di seguito:


ITALIA


SPEDIZIONE ESPRESSA ENTRO 24H E 48H per le ISOLE MAGGIORI - 7,00€
Spedizione assicurata (Fortemente consigliata) - 16,00€
Ordine prioritario - 10,00€
Corriere espresso EUROPE DPD 2/5 giorni La tariffa viene calcolata alla cassa.


PAESI EXTRA UE
 
Corriere espresso DPD 3/5 giorni La tariffa viene calcolata alla cassa.
 
DEVO PAGARE IMPOSTE O ONERI DOGANALI?
Assicurati di essere a conoscenza della tassa di importazione e / o degli oneri doganali del tuo paese prima di ordinare da noi. Big Air Shop non è responsabile per eventuali tasse di importazione aggiuntive o oneri doganali emessi dall'ufficio d'importazione nazionale del tuo paese. I dazi doganali e le tasse variano da paese a paese e possono dipendere anche dal valore del tuo ordine.
 
POSSIBILI RITARDI DI SPEDIZIONE
Se il tuo ordine è esaurito, ti contatteremo via e-mail per avvisarti.
Se hai ulteriori domande, scrivici via e-mail a orders@bigairshop.com.
I nostri orari d'ufficio sono dal lunedì al venerdì 09 - 13
Recently viewed products
Continue where you left off!