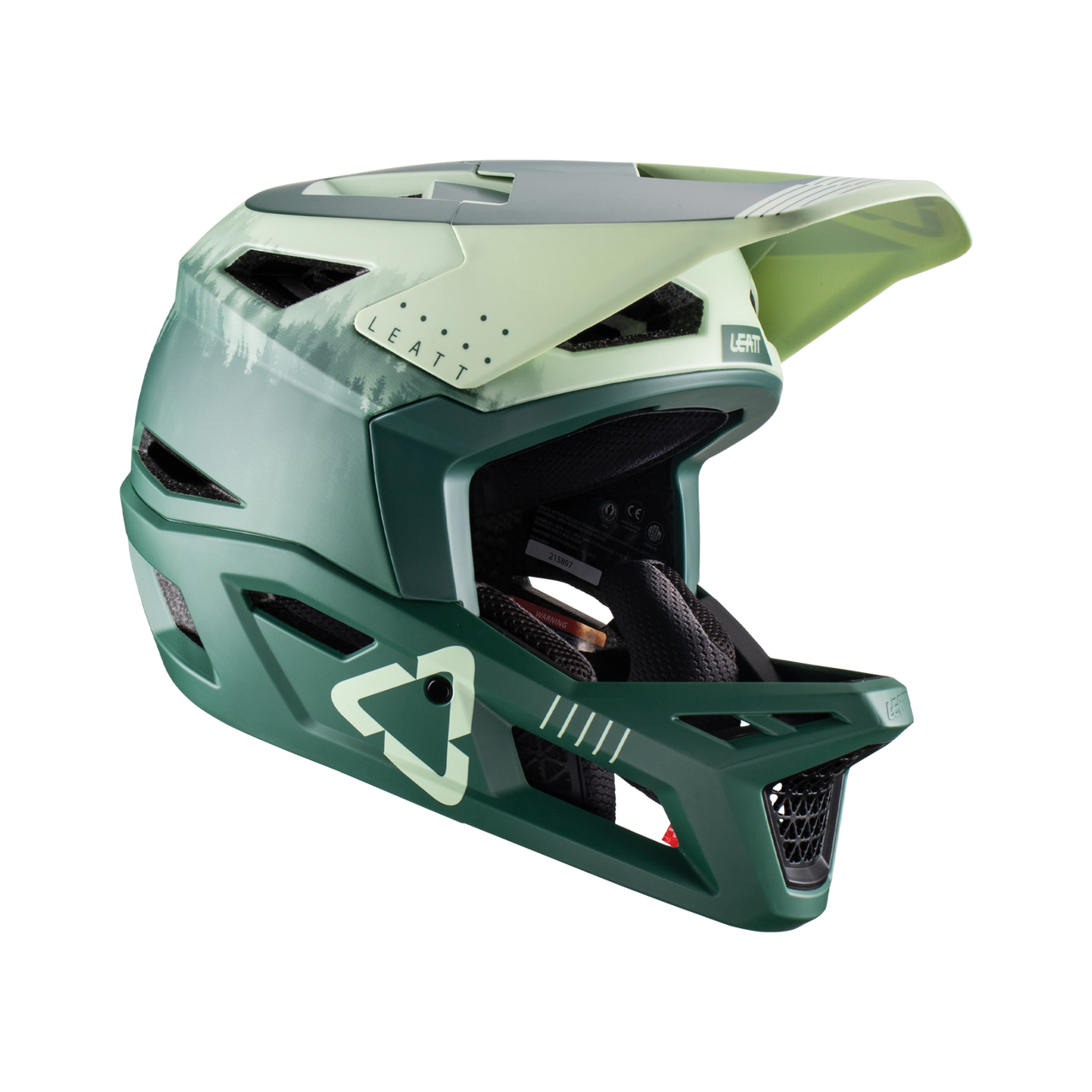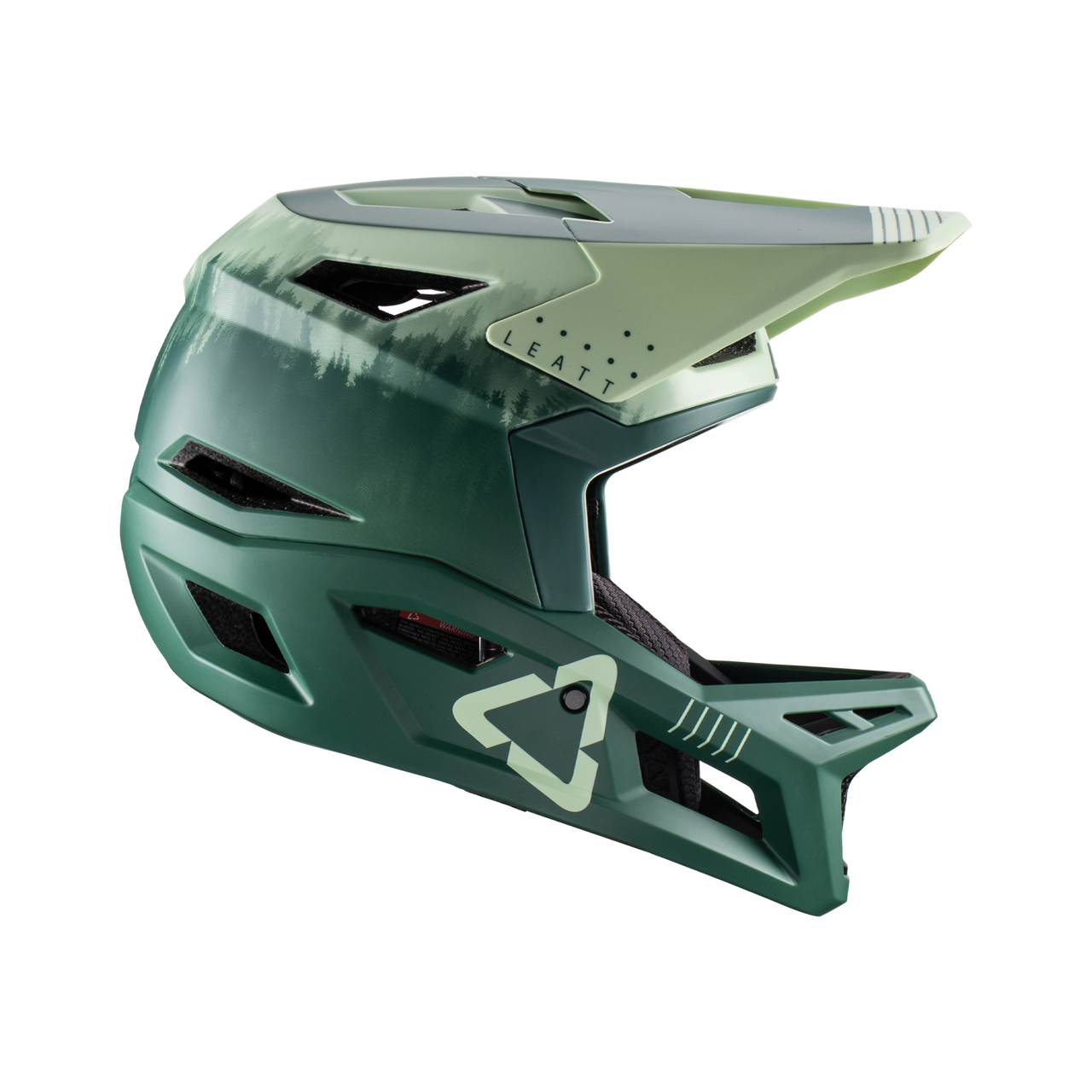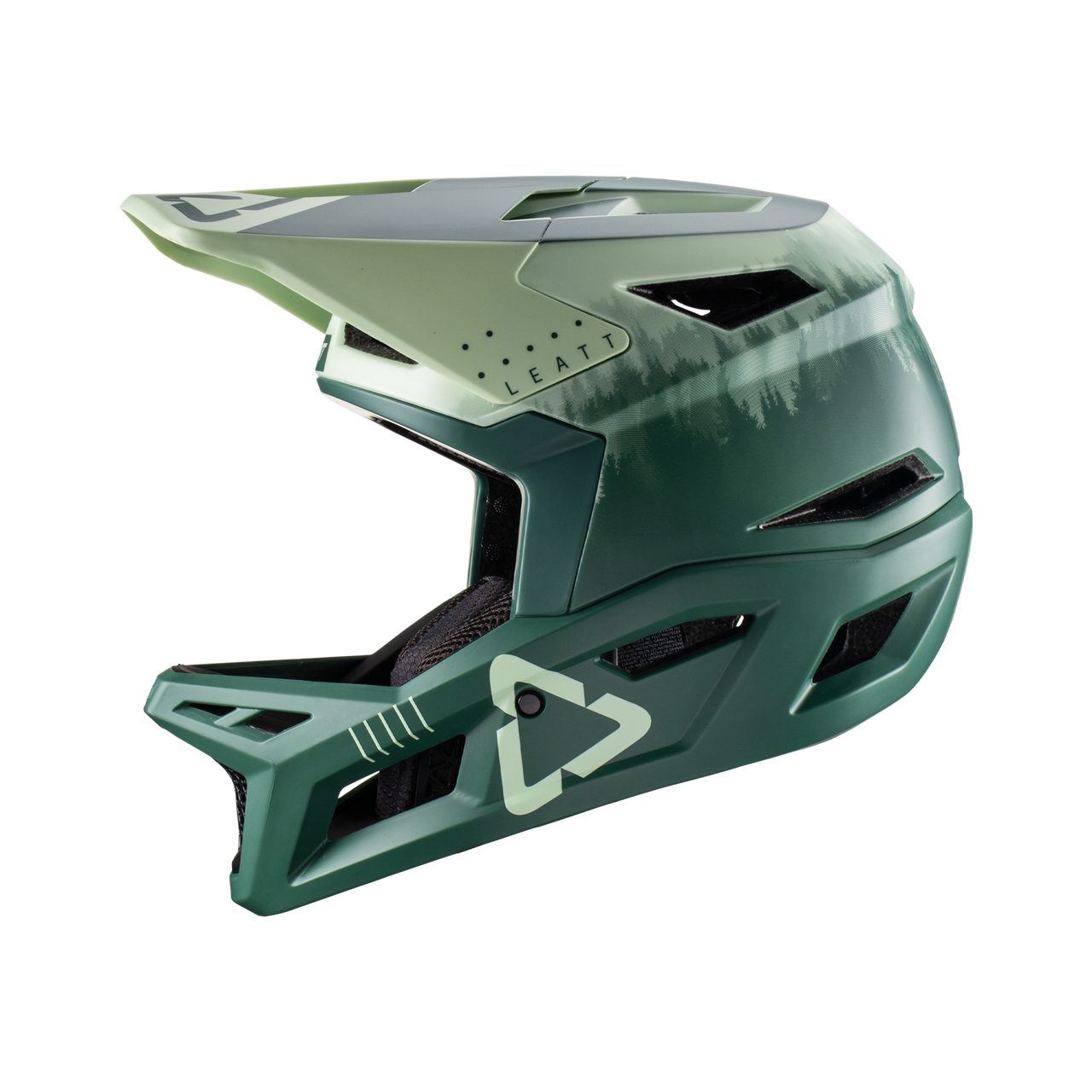 MTB GRAVITY 4.0 HELMET IVY
Regular price
Sale price
€239.99
Unit price
per
Renowned for its ventilation and comfort, this all-purpose MTB helmet is fitted with 360 Turbine technology, offering great protection at a fair price.
This fully ASTM DH certified helmet is the go-to helmet for enduro and bikepark riders. Uphill, downhill, upside down, E-bike or trail - you name it, the MTB4.0 has you covered. The full-face design with removable mouth piece offers outstanding ventilation and its convenient Fidlock® buckle makes life just peachy!
We all crash. Sometimes hard, and sometimes even harder! There is a solution to minimize the risk of a head and brain injury, however – go and get the best helmet you can find that reduces both rotation and impact energy to your head and brain!
Our helmets feature 360 ̊ Turbine Technology, the helmet is lined with turbines which are
360 ̊moving discs constructed from an energy-absorbing shape and material, this tech has two exclusive advantages, namely the reduction of rotational acceleration to the head and brain and the absorption of energy upon impact at concussion level.
So, the next time you crash, see to it that you are protected by the best!
• DH certified lightweight Polymer shell in two sizes
• Maximized ventilation with 22 vents
• Removable mouth piece ventilation cover
• Fidlock magnetic closure system
• 360° Turbine Technology
• Reduced peak brain acceleration by up to 30% at impact speeds associated with concussion
• Reduces peak brain rotational acceleration by up to 40%
• Dri-Lex® moisture wicking, breathable, anti-odor and washable inner liner
• Optimal neck brace compatibility
• Visor with breakaway function for rotational reduction in a crash
• In-molded EPS + EPO impact foam for superior energy absorption
• Weight: From 850g (1.87 lbs)
• Certified and tested: AS/NZS 2063:2008, ASTM F1952–10, EN1078, CPSC 1203
• Plastic Free Recyclable Packaging
• Sizing
     #S (55-56cm – 21 ⅝" - 22")
     #M (57-58cm – 22 ½" - 22 ¾")
     #L (59-60cm – 23¾" - 23⅝")

SPEDITE NEL MIO PAESE?


Aggiungi articoli al carrello entra nel tuo carrello e vai al check out. Se il tuo paese è disponibile, potrai selezionarlo tra i paesi disponibili e calcolare anche il totale delle spedizioni. Se il tuo paese non è nell'elenco, al momento non è disponibile la spedizione.
Faremo di tutto per poter spedire anche nel tuo paese nel prossimo futuro!

QUALE CORRIERE USATE?
Spediamo con BRT / DPD perché il servizio e la tecnologia non sono secondi a nessuno. Le informazioni di tracciamento verranno inviate tramite e-mail all'indirizzo che ci hai fornito durante l'ordine, la mail partirà una volta che il pacco lascerà il nostro magazzino.
È richiesta la firma al momento della ricezione.

DEVO FIRMARE IL MIO PACCHETTO?
Sì, qualcuno dovrà essere al tuo indirizzo per firmare per il tuo pacco. BRT tenterà la consegna 2 volte e ti lascerà un biglietto da visita se non sei al tuo indirizzo quando tentano la consegna. Nel caso in cui il tuo pacco rientri a causa della mancanza di ricezione al tuo indirizzo, sarà addebitato il costo del reso.

QUANTO COSTANO LE SPEDIZIONI?
Offriamo diversi servizi e tariffe come indicato di seguito:


ITALIA


SPEDIZIONE ESPRESSA ENTRO 24H E 48H per le ISOLE MAGGIORI - 7,00€
Spedizione assicurata (Fortemente consigliata) - 16,00€
Ordine prioritario - 10,00€
Corriere espresso EUROPE DPD 2/5 giorni La tariffa viene calcolata alla cassa.


PAESI EXTRA UE
 
Corriere espresso DPD 3/5 giorni La tariffa viene calcolata alla cassa.
 
DEVO PAGARE IMPOSTE O ONERI DOGANALI?
Assicurati di essere a conoscenza della tassa di importazione e / o degli oneri doganali del tuo paese prima di ordinare da noi. Big Air Shop non è responsabile per eventuali tasse di importazione aggiuntive o oneri doganali emessi dall'ufficio d'importazione nazionale del tuo paese. I dazi doganali e le tasse variano da paese a paese e possono dipendere anche dal valore del tuo ordine.
 
POSSIBILI RITARDI DI SPEDIZIONE
Se il tuo ordine è esaurito, ti contatteremo via e-mail per avvisarti.
Se hai ulteriori domande, scrivici via e-mail a orders@bigairshop.com.
I nostri orari d'ufficio sono dal lunedì al venerdì 09 - 13
Recently viewed products
Continue where you left off!