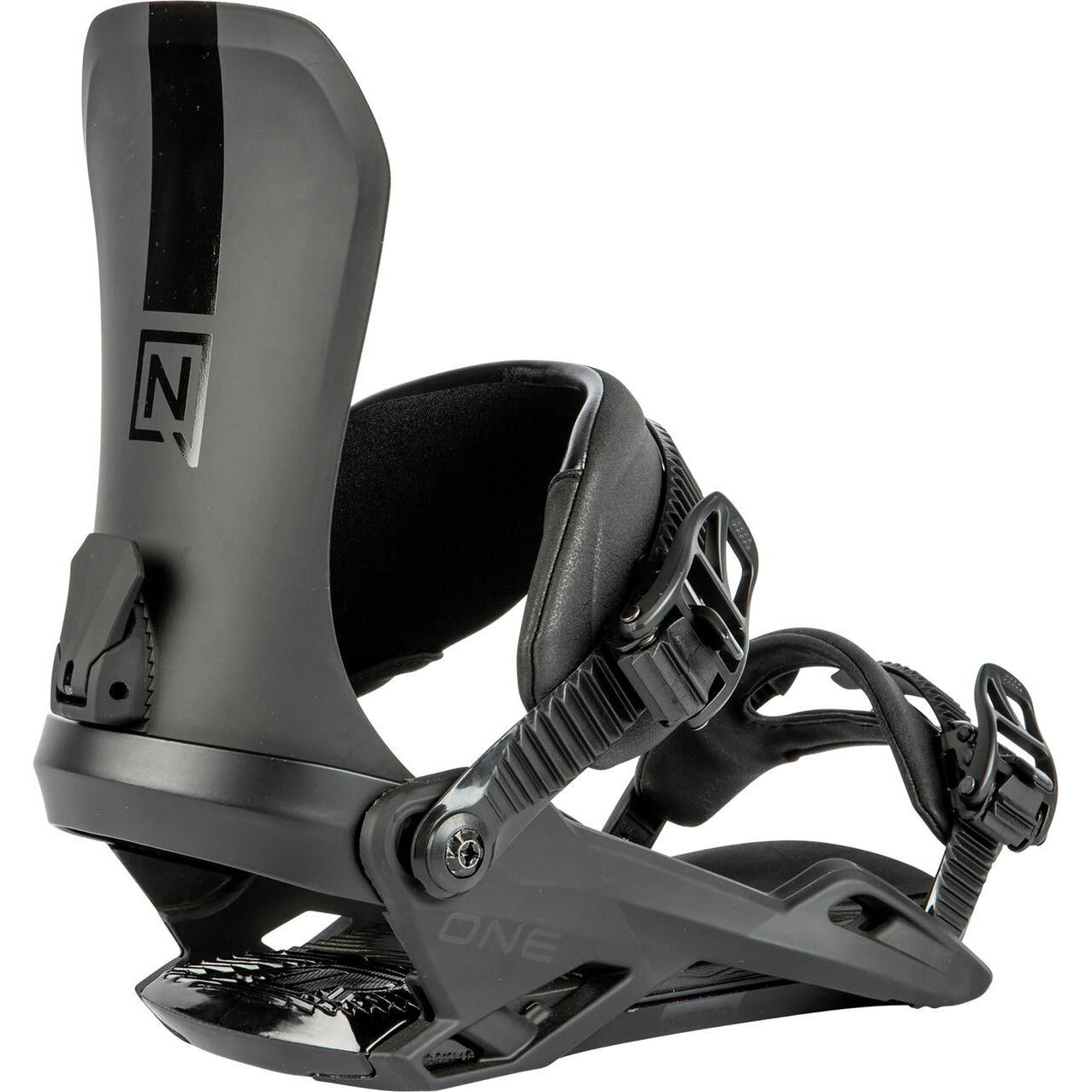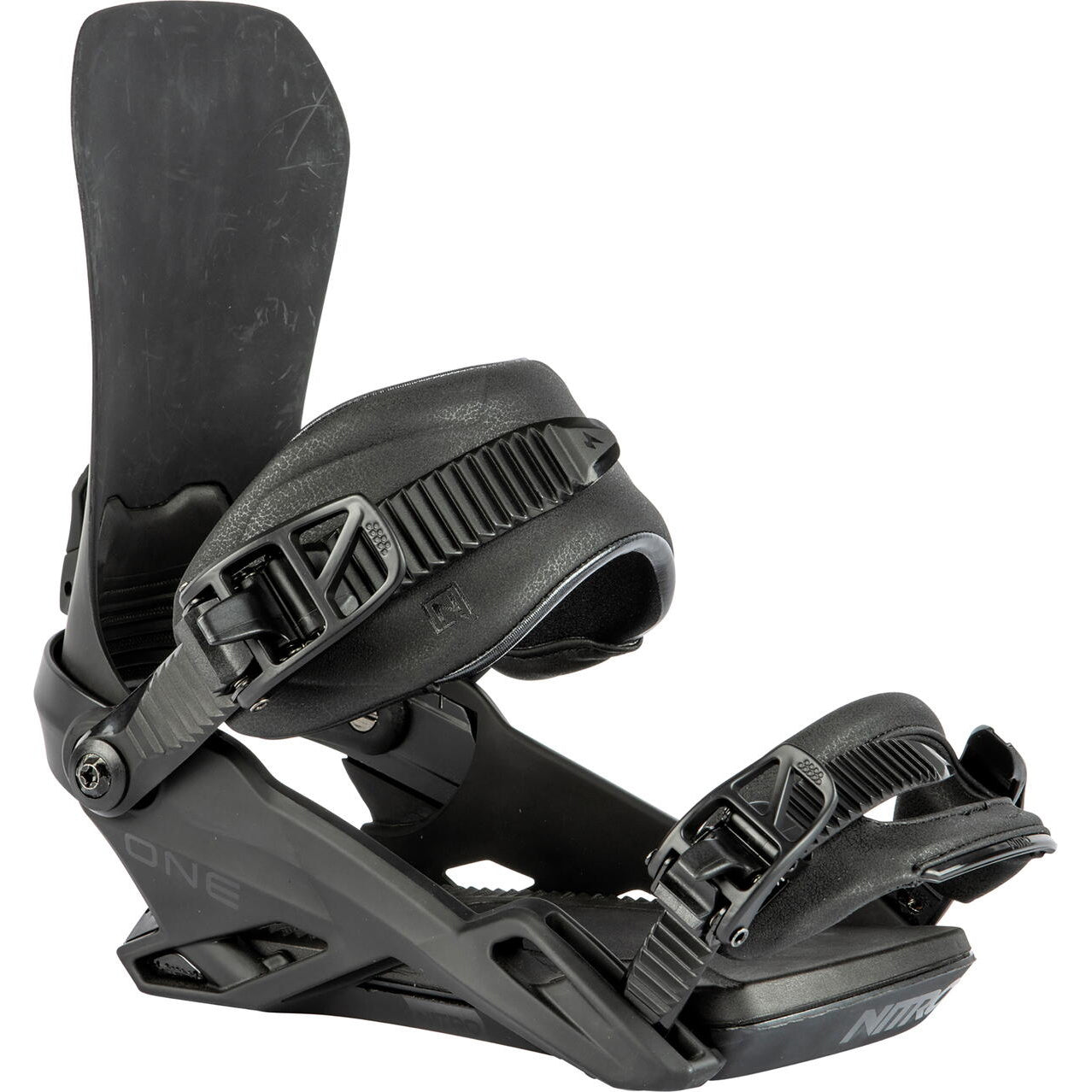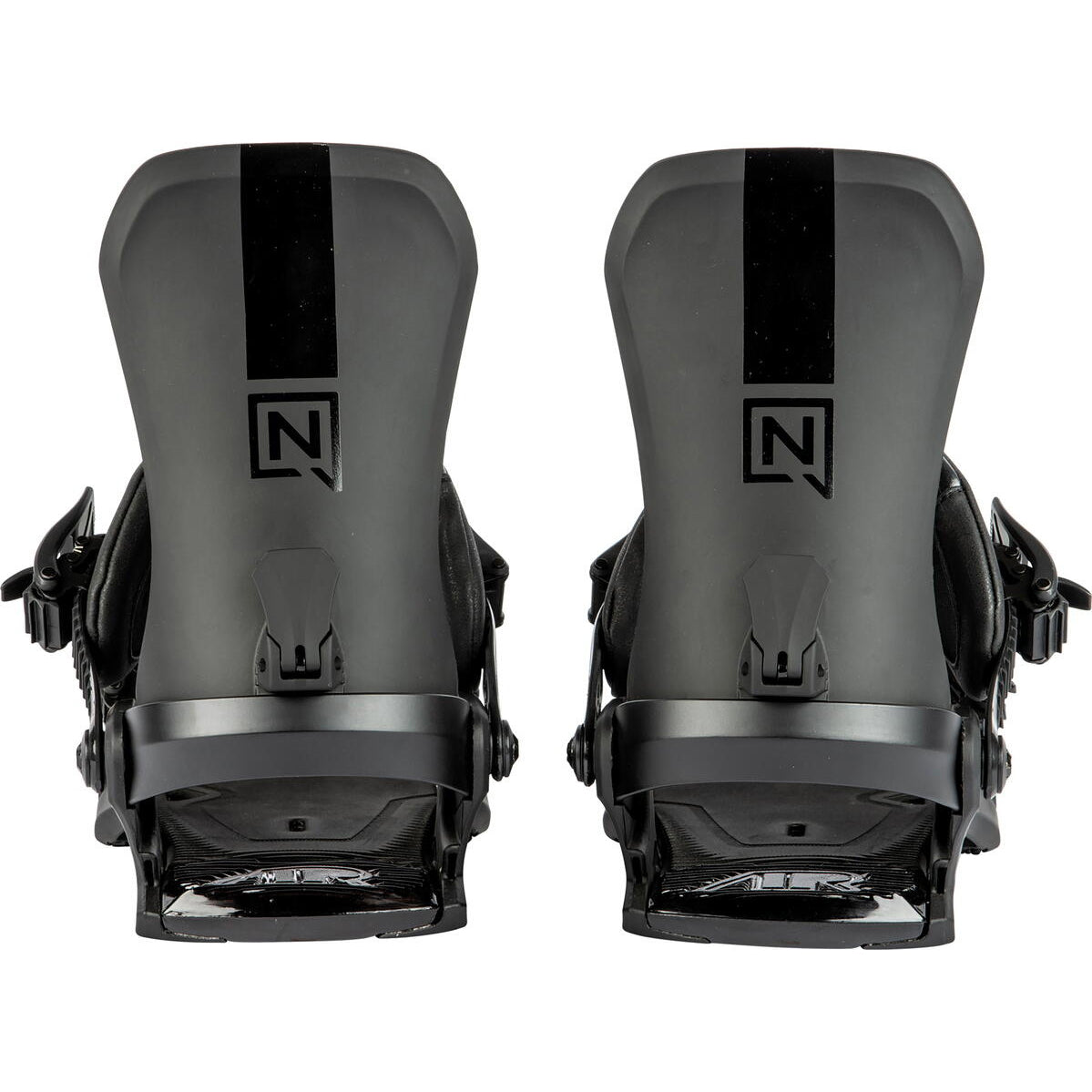 ONE BINDING ULTRA BLACK
Regular price
Sale price
€319.90
Unit price
per
If you are looking for a more relaxing and comfortable way to ride the mountain, this is the One. The One binding - built exploring the entire mountain, hitting every side hit along the way, and laying down turns on the groomers in between. The One binding is backed by team rider Elias Elhardt and is a genuine ATV binding combining the best of both worlds – freestyle and all-terrain. Style master Yung Doli also backs the One, so you know it's built to handle friendly butters all over the mountain as well. The Stealth Open AIR base frame blended with our 2x4 Mini Disc offers a proper board feel and flex underfoot, allowing you to tweak and carve deeper. The Nitro-exclusive AIR Dampening and 3° Canted footbeds keep your feet and ankles comfortable even on the longest cat track runs. The Symmetric high-back and Premium Comfort Ankle Straps provide tailored control for stomping landings and leaning into presses, while the Cable Rein-forced Cable Connector provides extra durability on the toe strap during the coldest of days. Once you've experienced the comfort and versatility of the One binding, you will regret all the days of riding you had before the One binding from Nitro!
Features
BASEPLATE STEALTH OPEN AIR
Symmetric Highback
AMMORTIZZAZIONE AIR
FOOTBED CON CANTING DI 3°
MINI DISC 2x4 CON SISTEMA ANGLE LOCK
SISTEMA BOARD SAVER
STRAPS PER LE CAVIGLIE PREMIUM COMFORT
STRAP PER LE PUNTE B.E.S.T. CONVERTIBILE
CONNECTOR RINFORZATI CON CAVO IN ACCIAIO
CRICCHETTI SPEEDWHEEL IN ALLUMINIO
SPEDITE NEL MIO PAESE?


Aggiungi articoli al carrello entra nel tuo carrello e vai al check out. Se il tuo paese è disponibile, potrai selezionarlo tra i paesi disponibili e calcolare anche il totale delle spedizioni. Se il tuo paese non è nell'elenco, al momento non è disponibile la spedizione.
Faremo di tutto per poter spedire anche nel tuo paese nel prossimo futuro!

QUALE CORRIERE USATE?
Spediamo con BRT / DPD perché il servizio e la tecnologia non sono secondi a nessuno. Le informazioni di tracciamento verranno inviate tramite e-mail all'indirizzo che ci hai fornito durante l'ordine, la mail partirà una volta che il pacco lascerà il nostro magazzino.
È richiesta la firma al momento della ricezione.

DEVO FIRMARE IL MIO PACCHETTO?
Sì, qualcuno dovrà essere al tuo indirizzo per firmare per il tuo pacco. BRT tenterà la consegna 2 volte e ti lascerà un biglietto da visita se non sei al tuo indirizzo quando tentano la consegna. Nel caso in cui il tuo pacco rientri a causa della mancanza di ricezione al tuo indirizzo, sarà addebitato il costo del reso.

QUANTO COSTANO LE SPEDIZIONI?
Offriamo diversi servizi e tariffe come indicato di seguito:


ITALIA


SPEDIZIONE ESPRESSA ENTRO 24H E 48H per le ISOLE MAGGIORI - 7,00€
Spedizione assicurata (Fortemente consigliata) - 16,00€
Ordine prioritario - 10,00€
Corriere espresso EUROPE DPD 2/5 giorni La tariffa viene calcolata alla cassa.


PAESI EXTRA UE
 
Corriere espresso DPD 3/5 giorni La tariffa viene calcolata alla cassa.
 
DEVO PAGARE IMPOSTE O ONERI DOGANALI?
Assicurati di essere a conoscenza della tassa di importazione e / o degli oneri doganali del tuo paese prima di ordinare da noi. Big Air Shop non è responsabile per eventuali tasse di importazione aggiuntive o oneri doganali emessi dall'ufficio d'importazione nazionale del tuo paese. I dazi doganali e le tasse variano da paese a paese e possono dipendere anche dal valore del tuo ordine.
 
POSSIBILI RITARDI DI SPEDIZIONE
Se il tuo ordine è esaurito, ti contatteremo via e-mail per avvisarti.
Se hai ulteriori domande, scrivici via e-mail a orders@bigairshop.com.
I nostri orari d'ufficio sono dal lunedì al venerdì 09 - 13
Recently viewed products
Continue where you left off!