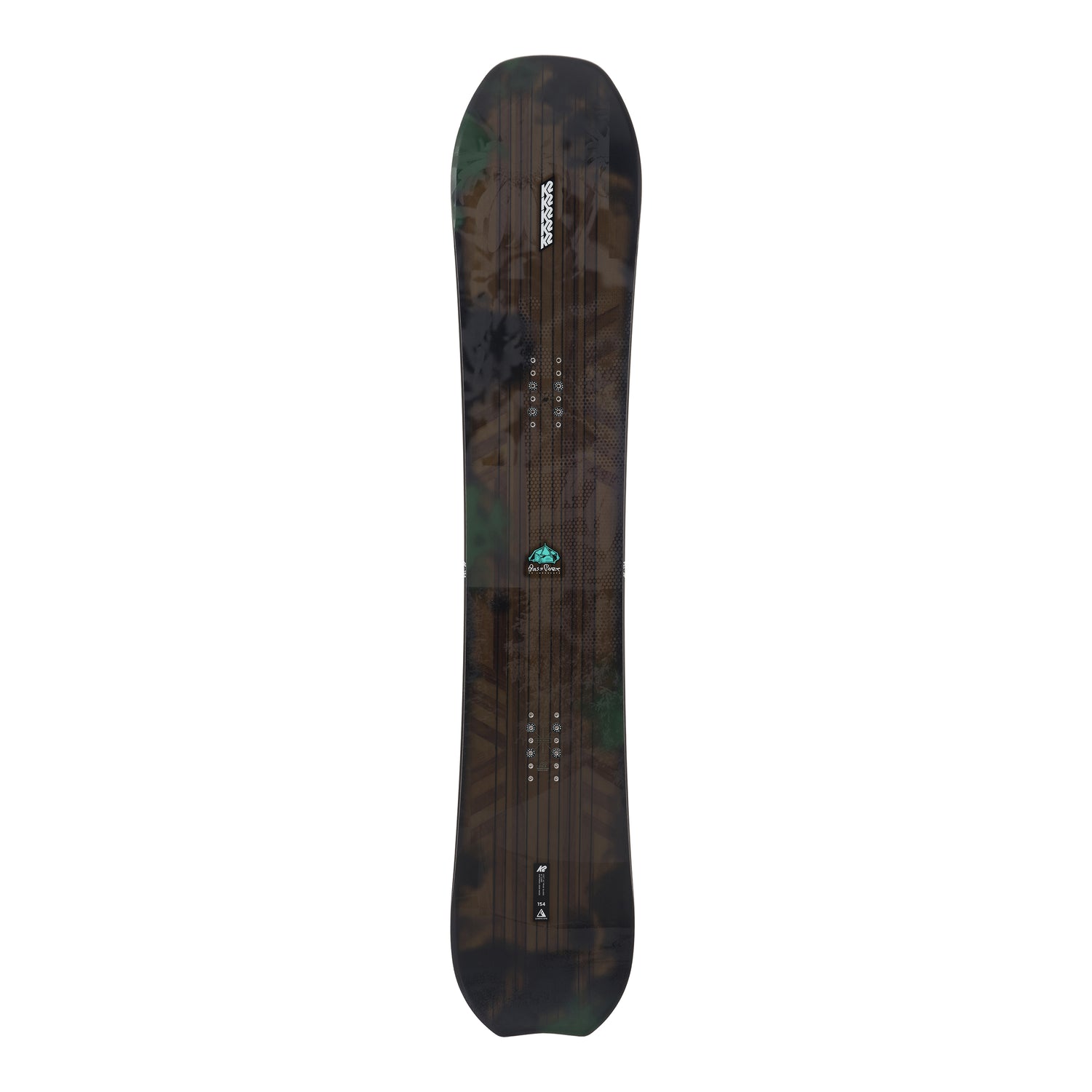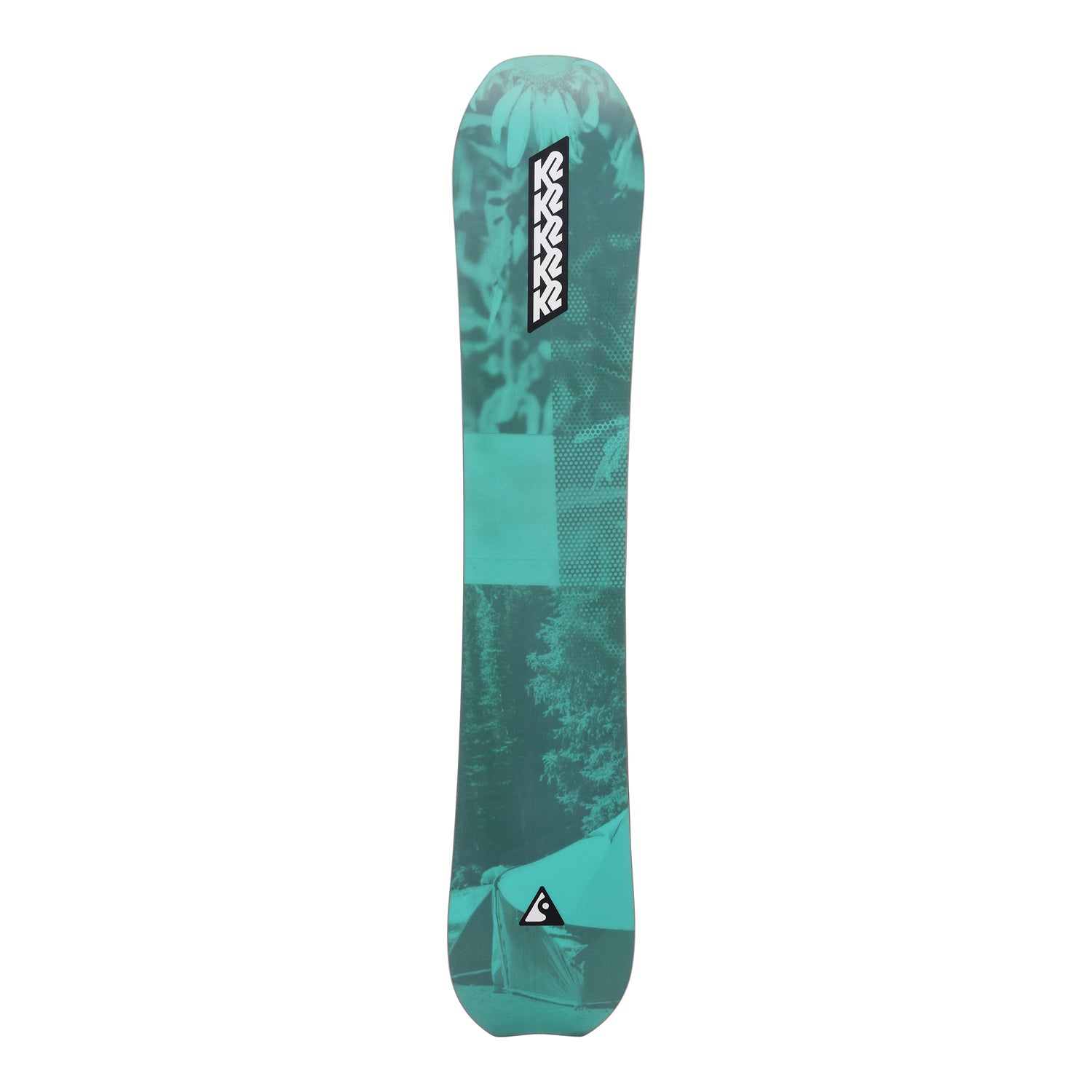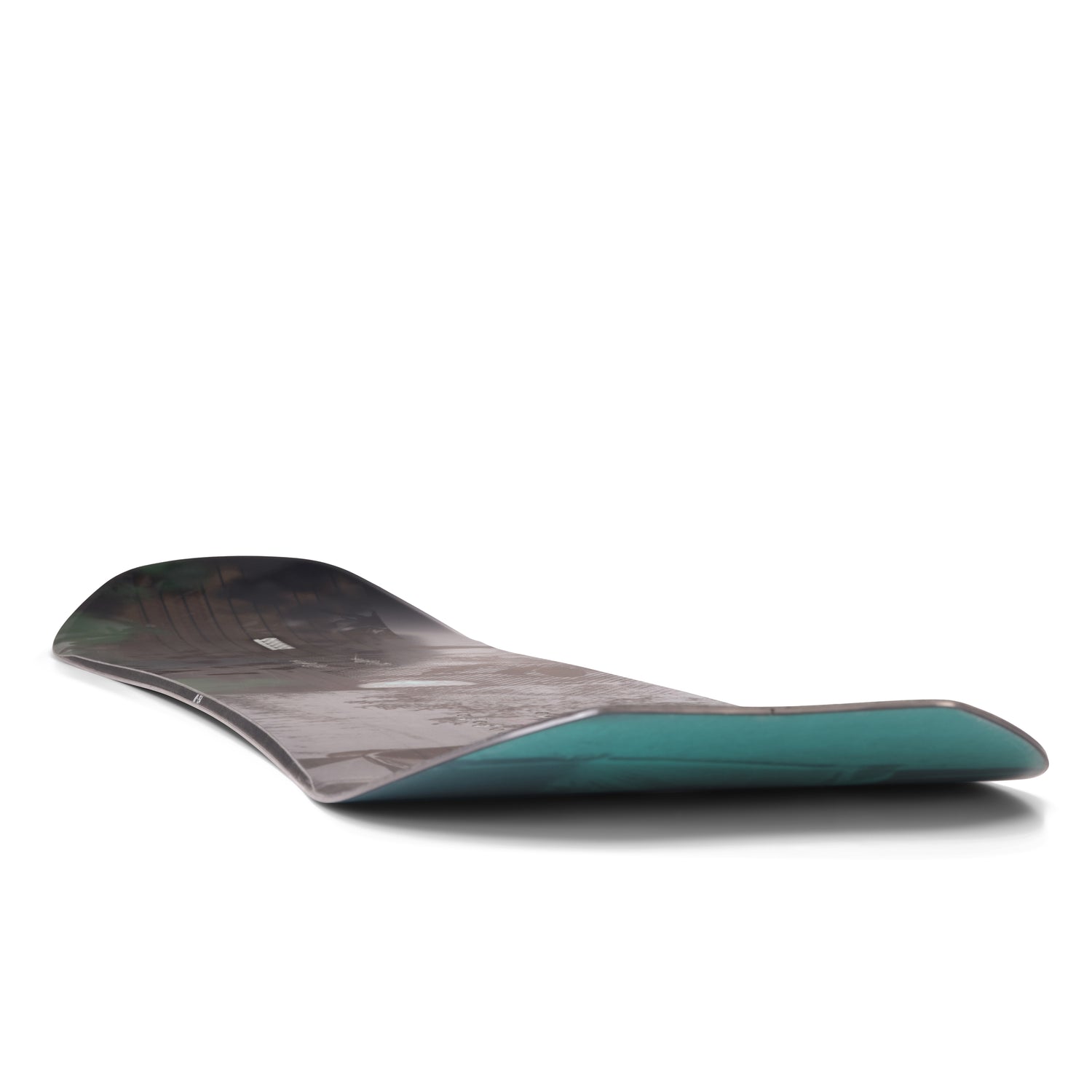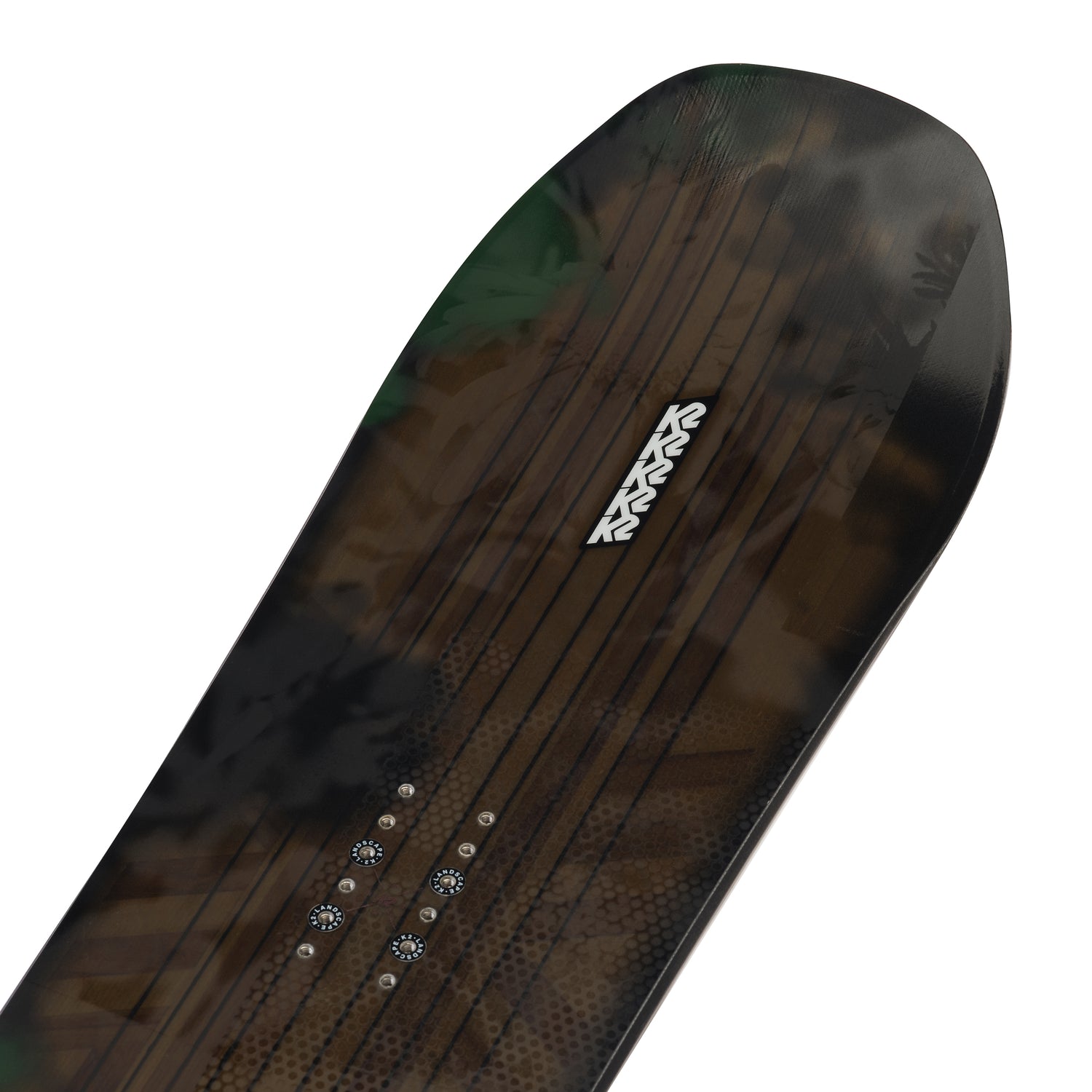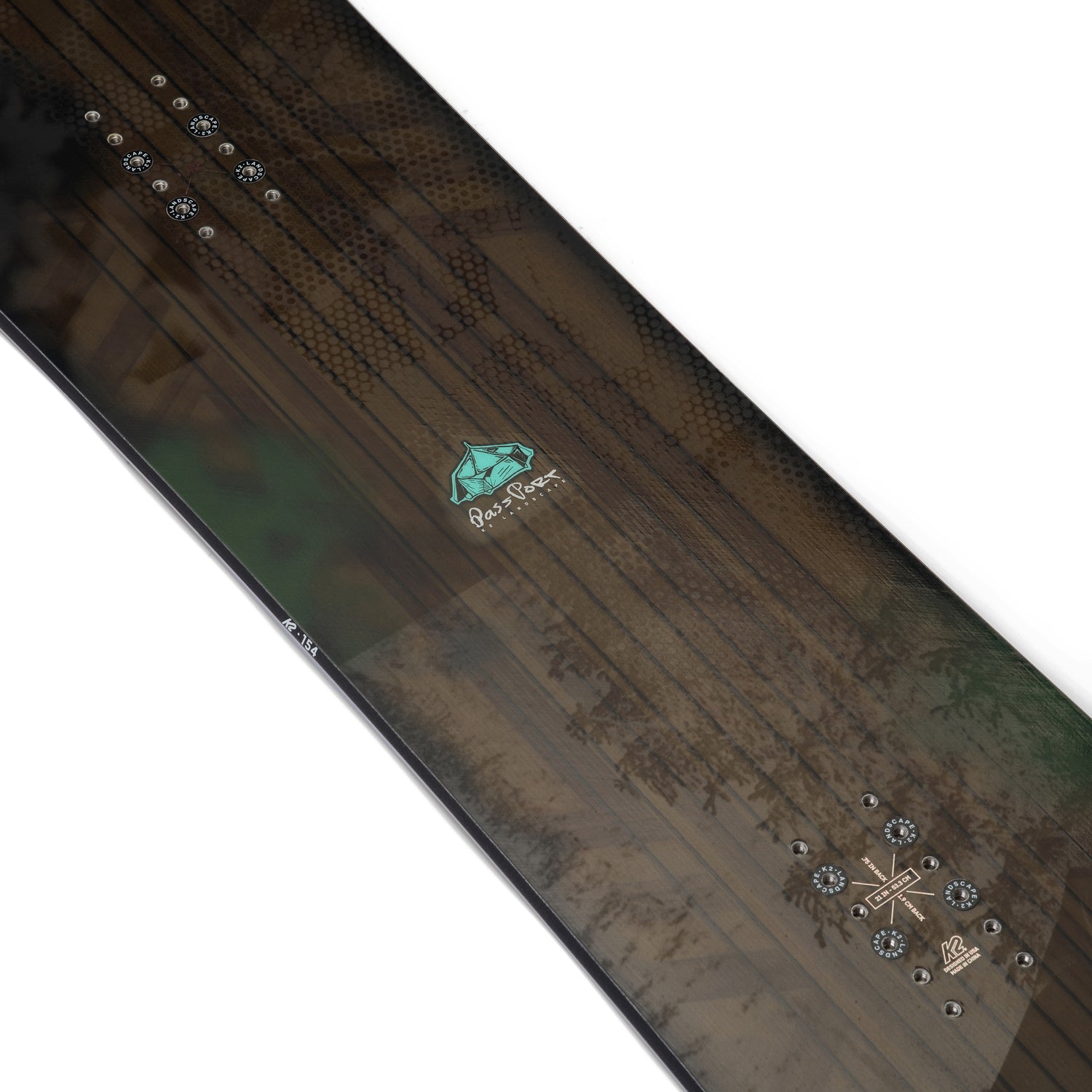 PASSPORT
Regular price
Sale price
€550.00
Unit price
per
Like any good exploratory mission, don't forget to take your Passport with you -- the key to accessing uncharted terrain. Built for the intermediate-to-expert level rider and shaped and sized to be unisex, the Passport is directional in every way but remains switch and fakie friendly. Slightly-wider-than-average waist width is met width 8mm of taper to ensure easy turning and float in deep snow. It's complemented by an elongated rocker profile from the front insert pack, throughout the tip. A tighter sidecut radius in the tip and tail allows you to engage turns easily, while a longer radius between the feet makes the turn smooth and predictable progression. We've added a new blend of ICG 10™ Triax fiberglass to the Passport, adding tip-to-tail snap with precise edge performance. This glass layup wraps our lightweight A1 core - which features three species of sustainably harvested timber, and all of it sits atop a fast and durable Sintered 4000 base.  
A1 Core - Sustainably harvested bamboo, aspen, and paulownia combine to deliver a snappy and responsive feel. Our A1 and S1 cores are backed by a 5-year warranty against breakage.
ICG™ 10 Triax Carbon Glass - Integrating Carbon Fiber stringers that run the length of the board into our fiberglass increases the snap of the snowboard without adding unnecessary rigidity.
Hybritech™ Sidewall Construction - A K2 exclusive. By transitioning from a P-Tex sidewall into a capped construction in the tip and tail of our snowboards, we can reduce waste while giving our snowboards better energy transfer and making them more durable than our competitors.
Sintered 4000 Base - Hard, fast, and durable, our Sintered Base material holds wax better than extruded materials increasing speed and glide.
SPEDITE NEL MIO PAESE?


Aggiungi articoli al carrello entra nel tuo carrello e vai al check out. Se il tuo paese è disponibile, potrai selezionarlo tra i paesi disponibili e calcolare anche il totale delle spedizioni. Se il tuo paese non è nell'elenco, al momento non è disponibile la spedizione.
Faremo di tutto per poter spedire anche nel tuo paese nel prossimo futuro!

QUALE CORRIERE USATE?
Spediamo con BRT / DPD perché il servizio e la tecnologia non sono secondi a nessuno. Le informazioni di tracciamento verranno inviate tramite e-mail all'indirizzo che ci hai fornito durante l'ordine, la mail partirà una volta che il pacco lascerà il nostro magazzino.
È richiesta la firma al momento della ricezione.

DEVO FIRMARE IL MIO PACCHETTO?
Sì, qualcuno dovrà essere al tuo indirizzo per firmare per il tuo pacco. BRT tenterà la consegna 2 volte e ti lascerà un biglietto da visita se non sei al tuo indirizzo quando tentano la consegna. Nel caso in cui il tuo pacco rientri a causa della mancanza di ricezione al tuo indirizzo, sarà addebitato il costo del reso.

QUANTO COSTANO LE SPEDIZIONI?
Offriamo diversi servizi e tariffe come indicato di seguito:


ITALIA


SPEDIZIONE ESPRESSA ENTRO 24H E 48H per le ISOLE MAGGIORI - 7,00€
Spedizione assicurata (Fortemente consigliata) - 16,00€
Ordine prioritario - 10,00€
Corriere espresso EUROPE DPD 2/5 giorni La tariffa viene calcolata alla cassa.


PAESI EXTRA UE
 
Corriere espresso DPD 3/5 giorni La tariffa viene calcolata alla cassa.
 
DEVO PAGARE IMPOSTE O ONERI DOGANALI?
Assicurati di essere a conoscenza della tassa di importazione e / o degli oneri doganali del tuo paese prima di ordinare da noi. Big Air Shop non è responsabile per eventuali tasse di importazione aggiuntive o oneri doganali emessi dall'ufficio d'importazione nazionale del tuo paese. I dazi doganali e le tasse variano da paese a paese e possono dipendere anche dal valore del tuo ordine.
 
POSSIBILI RITARDI DI SPEDIZIONE
Se il tuo ordine è esaurito, ti contatteremo via e-mail per avvisarti.
Se hai ulteriori domande, scrivici via e-mail a orders@bigairshop.com.
I nostri orari d'ufficio sono dal lunedì al venerdì 09 - 13
Recently viewed products
Continue where you left off!