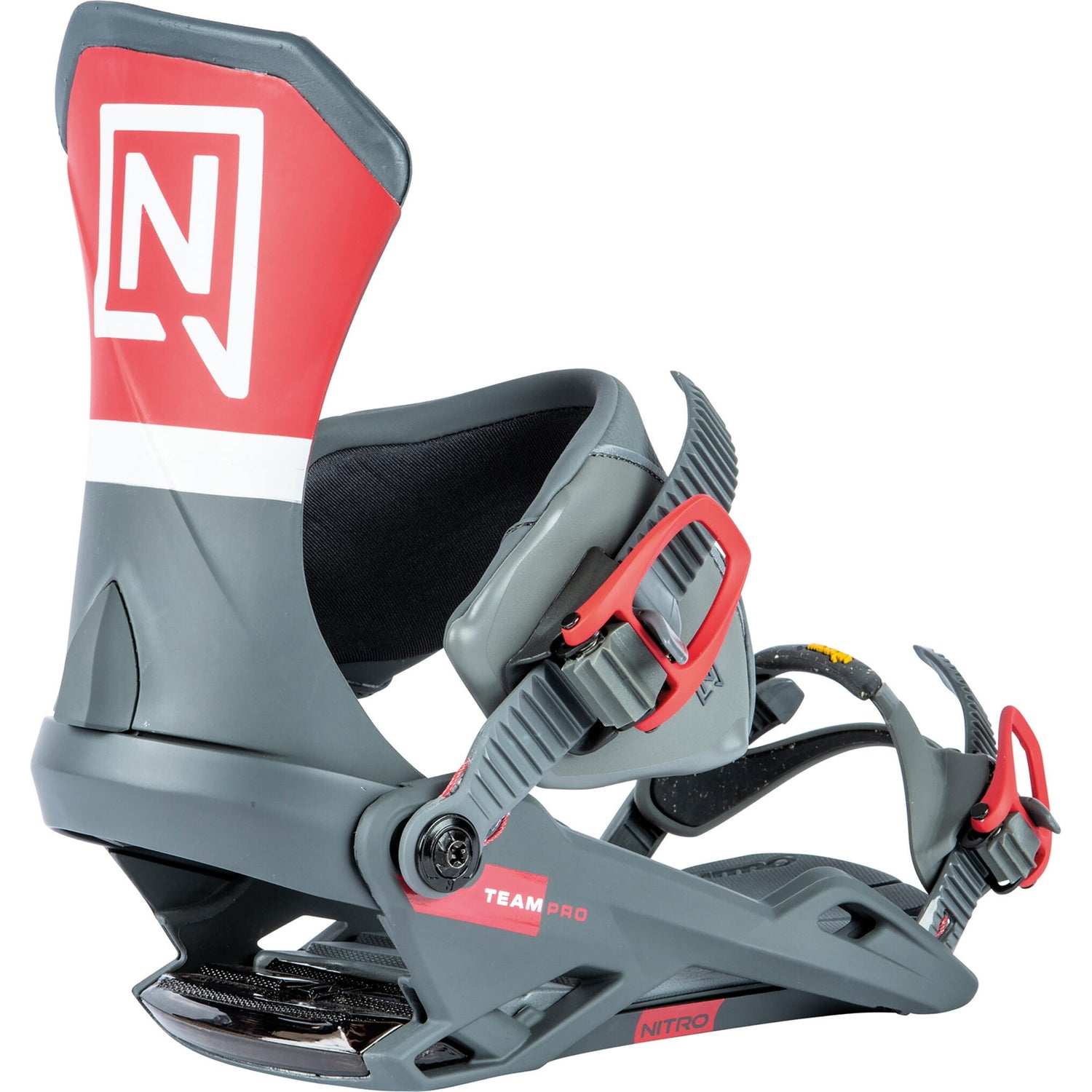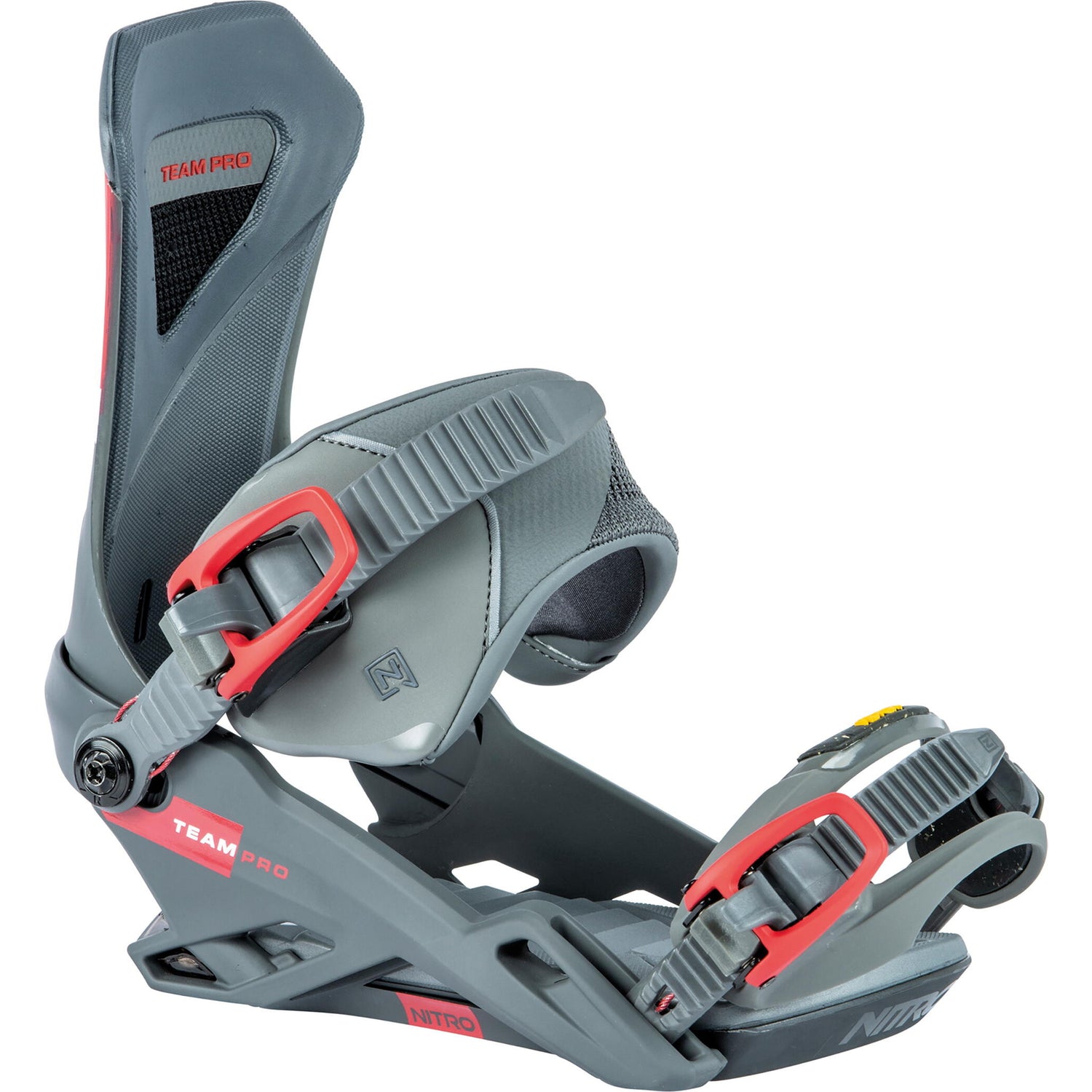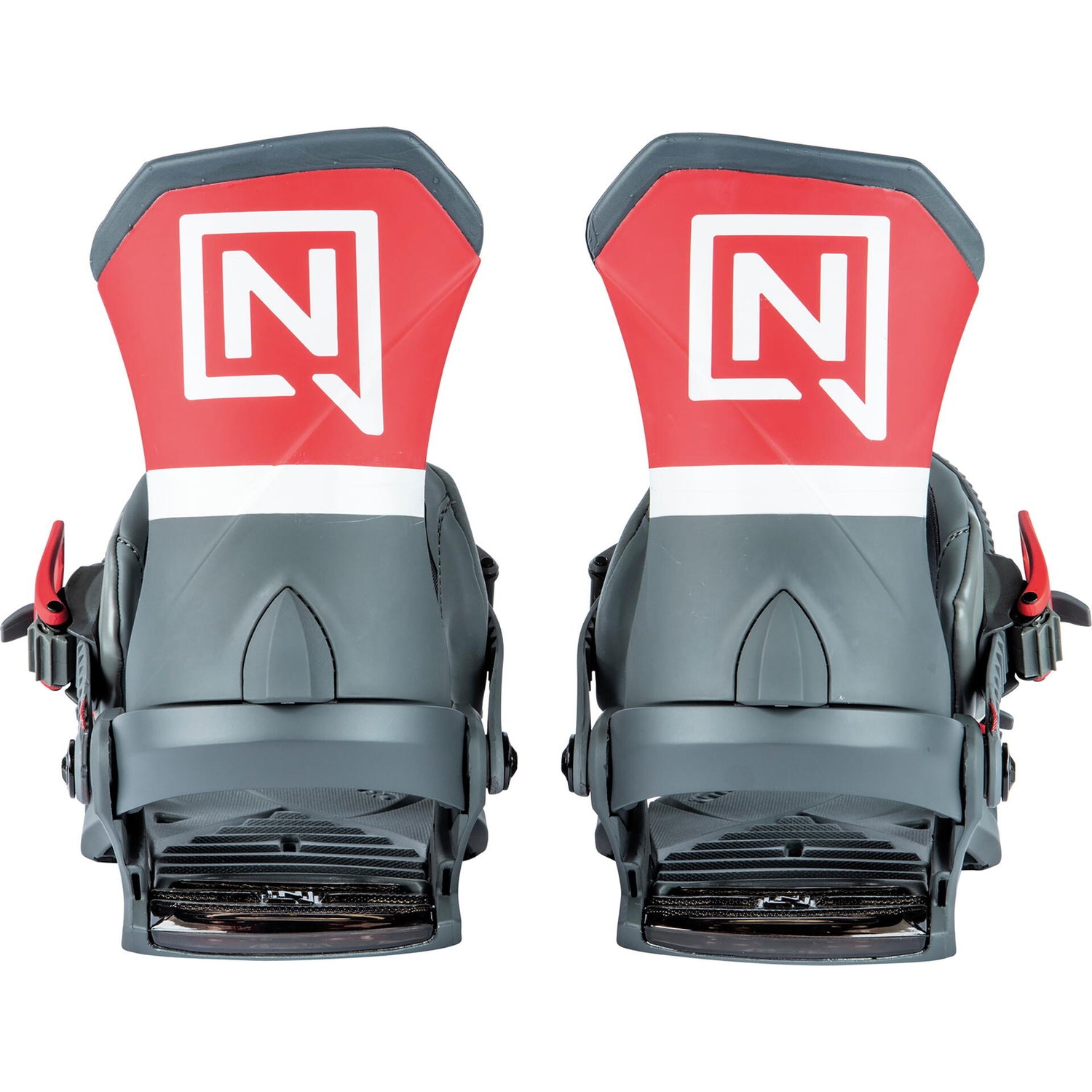 TEAM PRO BINDING OG
Regular price
Sale price
€349.90
Unit price
per
The well-equipped Team Pro is our most professionally qualified freestyle binding because of its snug fit, responsive straps, and overall durability! Inspired by Nitro's pro team's desire to continue pushing the boundaries of what is possible, the Team Pro's responsive Pro high-back is equipped with a screw precision forward lean adjuster. It has an upgraded Premium Lockdown Ankle Strap for increased precision and confidence during crucial moments before and after take-off. The 3° Canted Footbed, Air Dampening, and Stealth Air Base Frame provide a comfortable fit and surface area to allow riders to send it all day long. As we all know, especially riders like Marcus Kleveland and Torgeir Bergrem, the binding is the most crucial part of your overall setup; that is why Nitro has focused on creating the ultimate interface for over 30 years. You should not be thinking about your binding; the Team Pro has been equipped with the Übergrip Toe Strap with Vibram© EcoStep™ rubber and Cable reinforced Connectors and Ratchets for increased durability and unparalleled strength. If you are looking for a top-shelf pro-caliber binding to help you push your limits, do like the Nitro Pro Team and strap into a pair of Team Pro bindings!
Features
BASEPLATE STEALTH AIR
PRO HIGHBACK
AMMORTIZZAZIONE AIR
FOOTBED CON CANTING DI 3°
MINI DISC 2x4 CON SISTEMA ANGLE LOCK
SISTEMA BOARD SAVER
STRAP PER LE CAVIGLIE PREMIUM LOCKED DOWN
STRAP PER LE PUNTE ÜBERGRIP by VIBRAM® IN GOMMA ECOSTEP™
CONNECTOR E MILLE RIGHE RINFORZATI CON CAVO IN ACCIAIO
CRICCHETTI SPEEDWHEEL IN ALLUMINIO FORGIATO
MILLERIGHE E CRICCHETTI EASY ENTRY
SPEDITE NEL MIO PAESE?


Aggiungi articoli al carrello entra nel tuo carrello e vai al check out. Se il tuo paese è disponibile, potrai selezionarlo tra i paesi disponibili e calcolare anche il totale delle spedizioni. Se il tuo paese non è nell'elenco, al momento non è disponibile la spedizione.
Faremo di tutto per poter spedire anche nel tuo paese nel prossimo futuro!

QUALE CORRIERE USATE?
Spediamo con BRT / DPD perché il servizio e la tecnologia non sono secondi a nessuno. Le informazioni di tracciamento verranno inviate tramite e-mail all'indirizzo che ci hai fornito durante l'ordine, la mail partirà una volta che il pacco lascerà il nostro magazzino.
È richiesta la firma al momento della ricezione.

DEVO FIRMARE IL MIO PACCHETTO?
Sì, qualcuno dovrà essere al tuo indirizzo per firmare per il tuo pacco. BRT tenterà la consegna 2 volte e ti lascerà un biglietto da visita se non sei al tuo indirizzo quando tentano la consegna. Nel caso in cui il tuo pacco rientri a causa della mancanza di ricezione al tuo indirizzo, sarà addebitato il costo del reso.

QUANTO COSTANO LE SPEDIZIONI?
Offriamo diversi servizi e tariffe come indicato di seguito:


ITALIA


SPEDIZIONE ESPRESSA ENTRO 24H E 48H per le ISOLE MAGGIORI - 7,00€
Spedizione assicurata (Fortemente consigliata) - 16,00€
Ordine prioritario - 10,00€
Corriere espresso EUROPE DPD 2/5 giorni La tariffa viene calcolata alla cassa.


PAESI EXTRA UE
 
Corriere espresso DPD 3/5 giorni La tariffa viene calcolata alla cassa.
 
DEVO PAGARE IMPOSTE O ONERI DOGANALI?
Assicurati di essere a conoscenza della tassa di importazione e / o degli oneri doganali del tuo paese prima di ordinare da noi. Big Air Shop non è responsabile per eventuali tasse di importazione aggiuntive o oneri doganali emessi dall'ufficio d'importazione nazionale del tuo paese. I dazi doganali e le tasse variano da paese a paese e possono dipendere anche dal valore del tuo ordine.
 
POSSIBILI RITARDI DI SPEDIZIONE
Se il tuo ordine è esaurito, ti contatteremo via e-mail per avvisarti.
Se hai ulteriori domande, scrivici via e-mail a orders@bigairshop.com.
I nostri orari d'ufficio sono dal lunedì al venerdì 09 - 13
Recently viewed products
Continue where you left off!