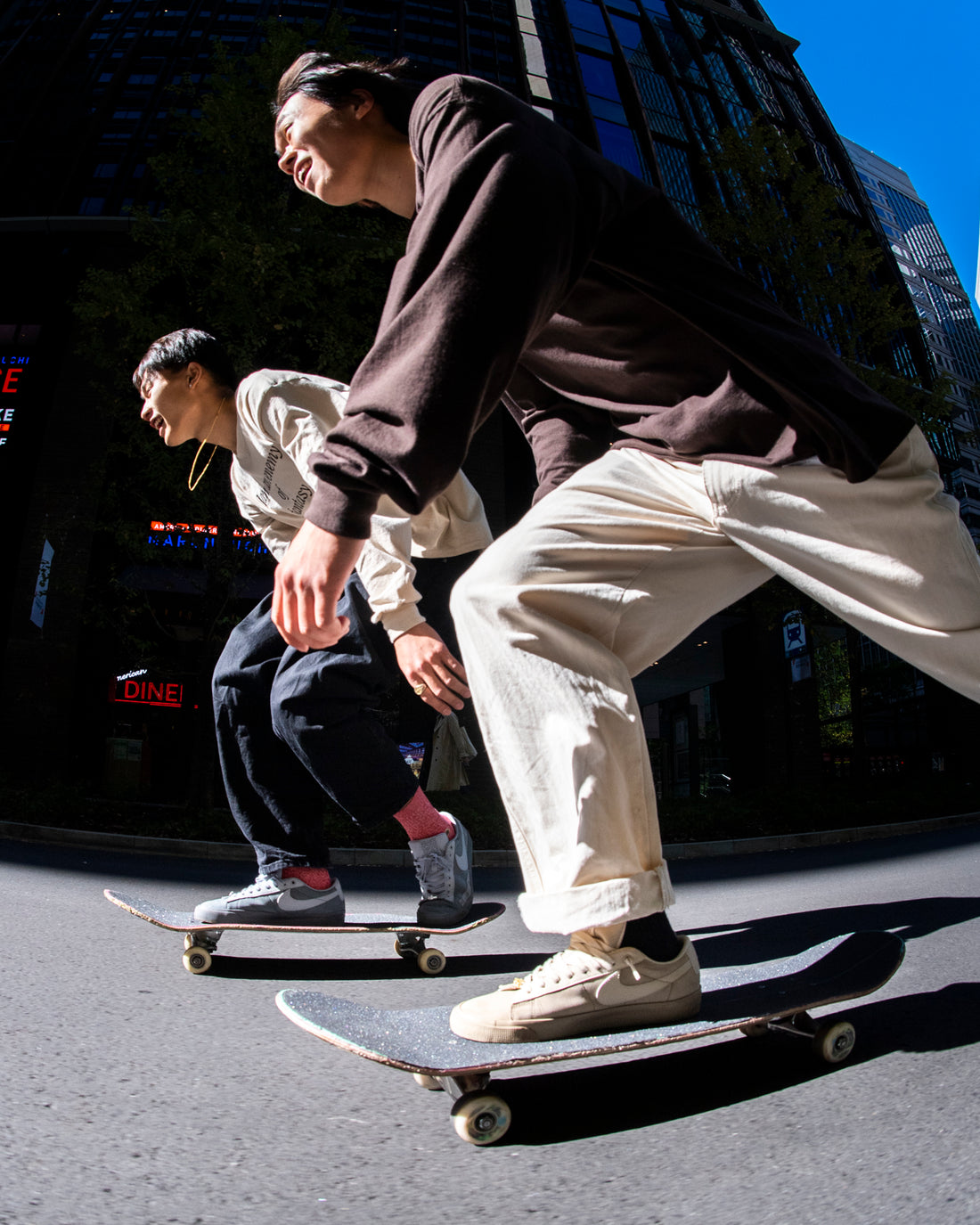 As an artist and designer whose worldview was shaped by skateboarding, Tetsu "Tet" Nishiyama has used his creative voice to provocatively push back against tradition. In 1993 he founded FPAR, a brand whose acronym "Forty Percent Against Rights," was a flip on copyright laws that states his guerrilla ethos. For FPAR's second collaboration with Nike SB, Tet brings a style, spirit, and energy to the Nike SB Blazer Low, born from the defiance he found within skateboarding in the early-90s.
Striking yet simple, the FPAR Blazer Low uses cool/wolf grey and khaki suede uppers as the backdrop for nuanced details. Texture and contrast are key, from the mini hexagon patterned Swoosh and snake print ollie patch overlay, to the FPAR branding and star embossed outsole. The final statement? Tet adds extra shine to each pair with medallion deubré lace tags, reading Nike on the left shoe and FPAR on the right.
The FPAR Blazer Lows release online and instore December 18.