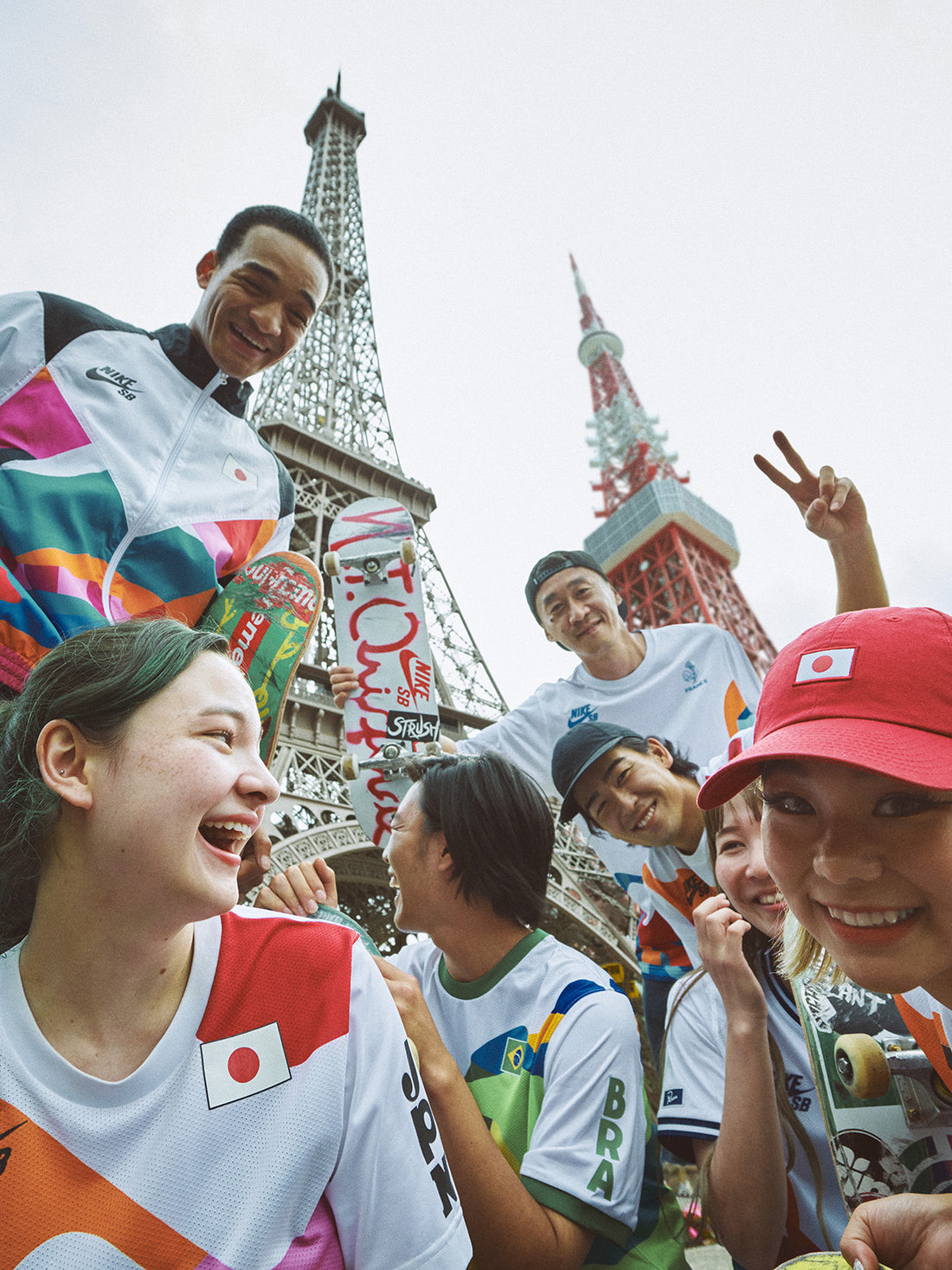 There's no uniform for skateboarding or one defining aesthetic. So for artist and skateboarder Piet Parra, designing the Nike SB Federation Kits was a challenge to create a unified look that spoke to skating's imaginative spirit.


"Skating always had an anti-attitude to organized sports events but I started thinking about how contests always played a big role in skateboarding and my attitude started to change," Parra says of his initial thoughts on the collaboration. "Also, I was afraid nobody would step up to do something and skateboarding could get misrepresented. After a few calls with the Nike SB team, it became clear that it wasn't going to be about lycra suits and capes but about how we can make skateboarding on the world stage look natural and as close to everyday skate apparel as possible."


Skateboarding's inaugural inclusion in the competition in Tokyo is decades in the making, and symbolic of a sea change larger than competition on the global stage. Mixing functionality with bold personality, the kits speak to skateboarding's individuality and the unique culture of each country, resulting in four Federation Kits encapsulating a milestone event.


"I ended up choosing an abstract landscape idea that features some recognizable elements, shapes, and colors of the different countries," Parra says. "I wanted it to look special but not trying too hard. The last thing I wanted was for the riders to wear a crazy all-over print kit that might distract them from actually skating. I hope the skaters feel good in the clothes and feel as natural as possible, even when there are millions of people watching."



Parra x Nike SB Federation Kits will be available exclusively ant Big Air Lab Camerano 05.08.2021 FCFS. Remaining quantities will be available online later.