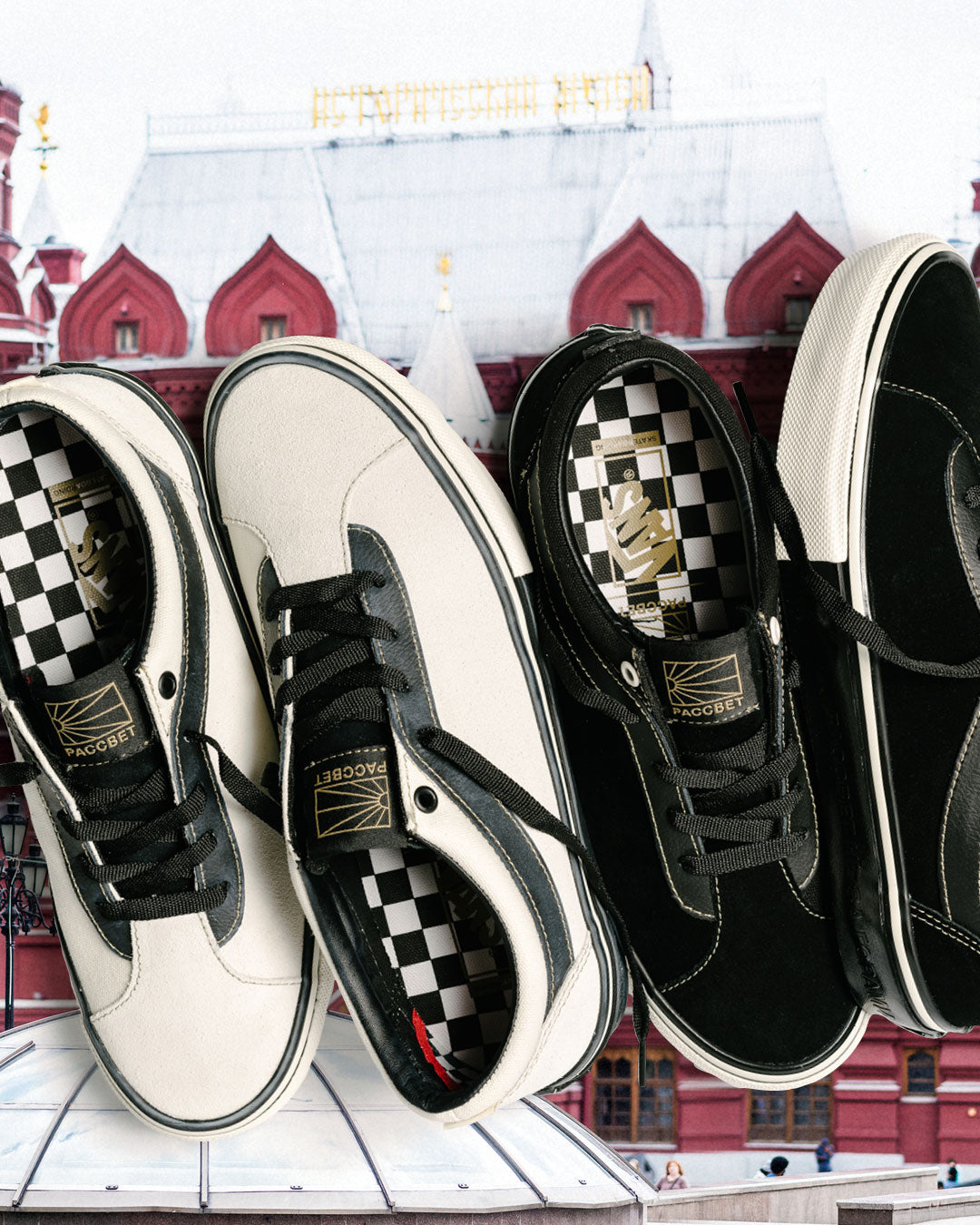 Vans and Rassvet (PACCBET), the leading Russian skate and fashion brand, have joined forces to create a designer shoe in two colorways and a collection of premium clothing and accessories.


Rassvet was founded in 2016 by a close-knit group of skaters led by multidisciplinary artist Gosha Rubchinskiy and professional skater Tolia Titaev. PACCBET translates as "dawn" or "sunrise" in Russian, which is totally reflected in the status of the brand, now the main "light" of the new wave of the Russian skate scene. Rassvet had a strong global impact thanks to its representation of the aesthetics, style and visual language of the new generation of Russian skaters through the re-appropriation of co-founder Gosha and the reinterpretation of the classics of everyday skatewear.




Thanks to strong shared cultural values ​​and shared skate athletes like Val Bauer, Joseph Biais, Ignat Mazurin, Lilian Fev, Igor Smirnov, Alix Malnati and Kiril Gurin, this is an important partnership that Vans is more than proud to be a part of. .




The result of this collaboration is the brand new Vans shoe, the Skate Bold, available in two color variations, both featuring subtle side prints, Checkerboard insoles and a gold PACCBET woven label on the tongue. Accompanied by gold stitching and embossed logos, the shoes represent PACCBET's skate legacy and its direction towards fashion.




For the clothing collection, Vans and Rassvet aim high with a strong piece, the reversible jacket made of heavy oxford twill with printed brand graphics and a T-shirt with Vans Off The Wall effect graphics. This premium clothing range also includes a heavy-duty skate bag, which will accompany you on the roads, from Russia to the world.




To celebrate the collaboration, the riders of the Vans and Rassvet teams gathered in Moscow and on the shores of the Black Sea, in Novorossiisk, for a two-week trip. The atmosphere of the seaside resort and the crowded streets of the Russian capital have given shape to the promo video which offers a unique portrait of the largest country in the world.
<iframe width="560" height="315" src="https://www.youtube.com/embed/ZffnG13JGKM" title="YouTube video player" frameborder="0" allow="accelerometer; autoplay; clipboard-write; encrypted-media; gyroscope; picture-in-picture" allowfullscreen></iframe>

The Vans x Rassvet (PACCBET) collection will be available at Big Air Lab starting September 23 online and instore.