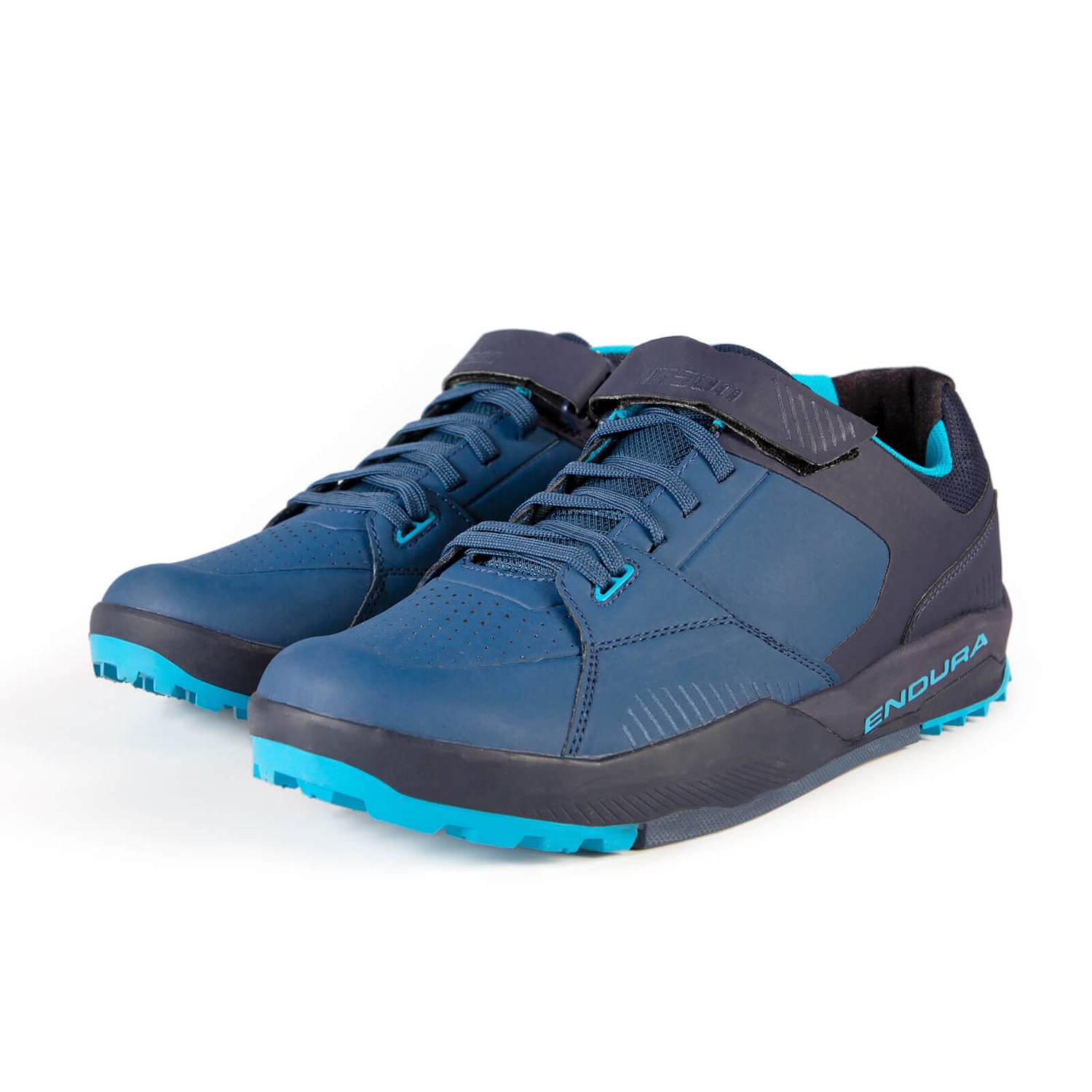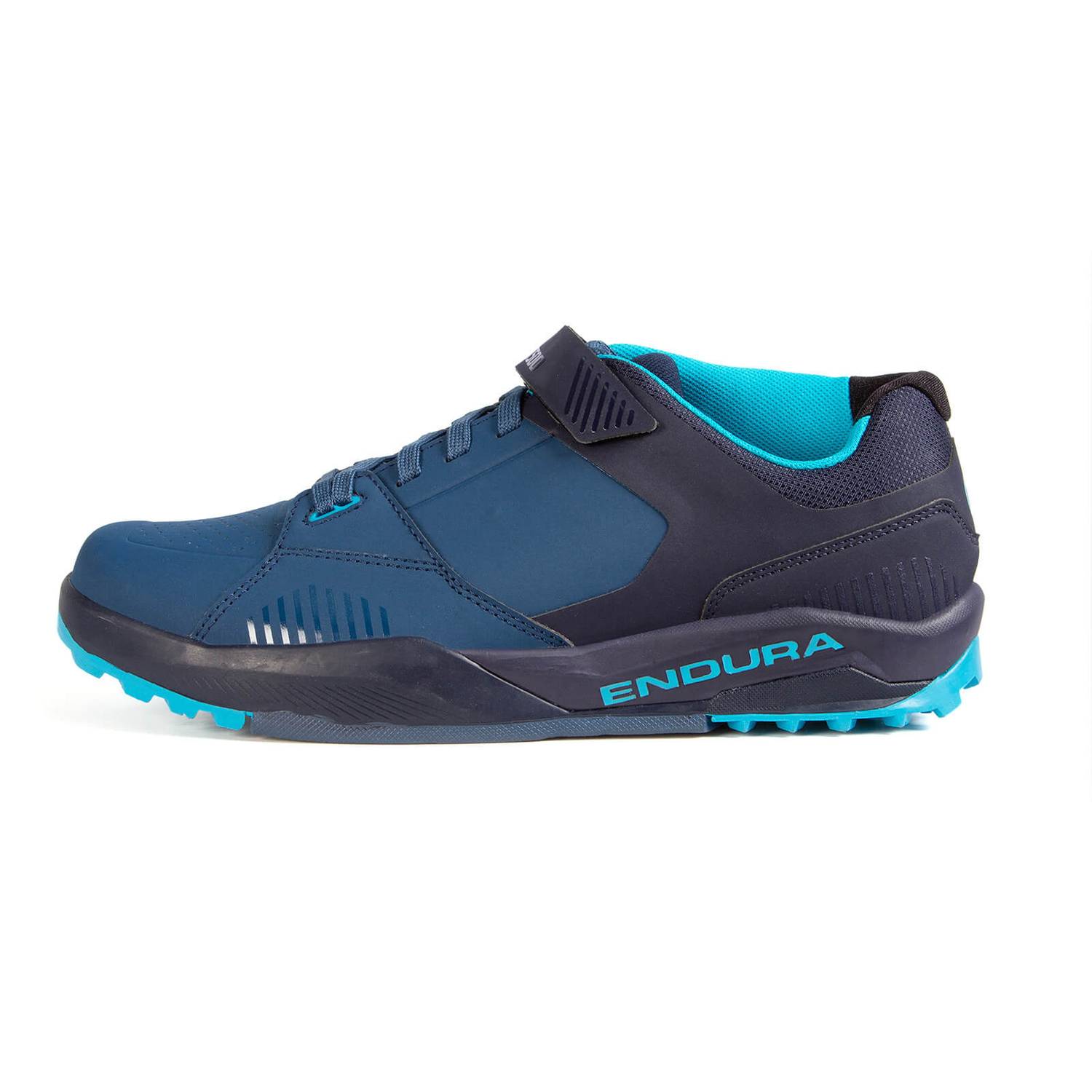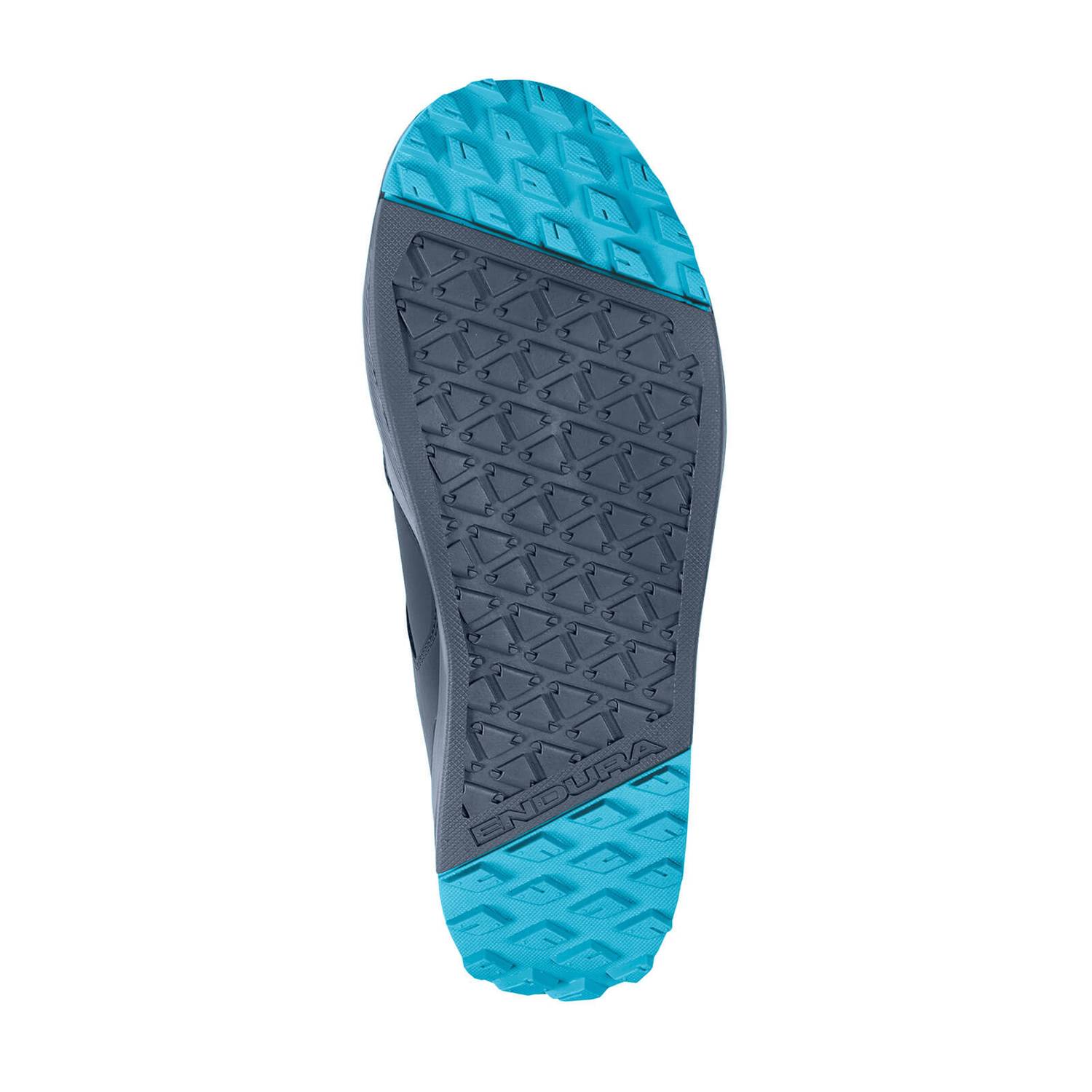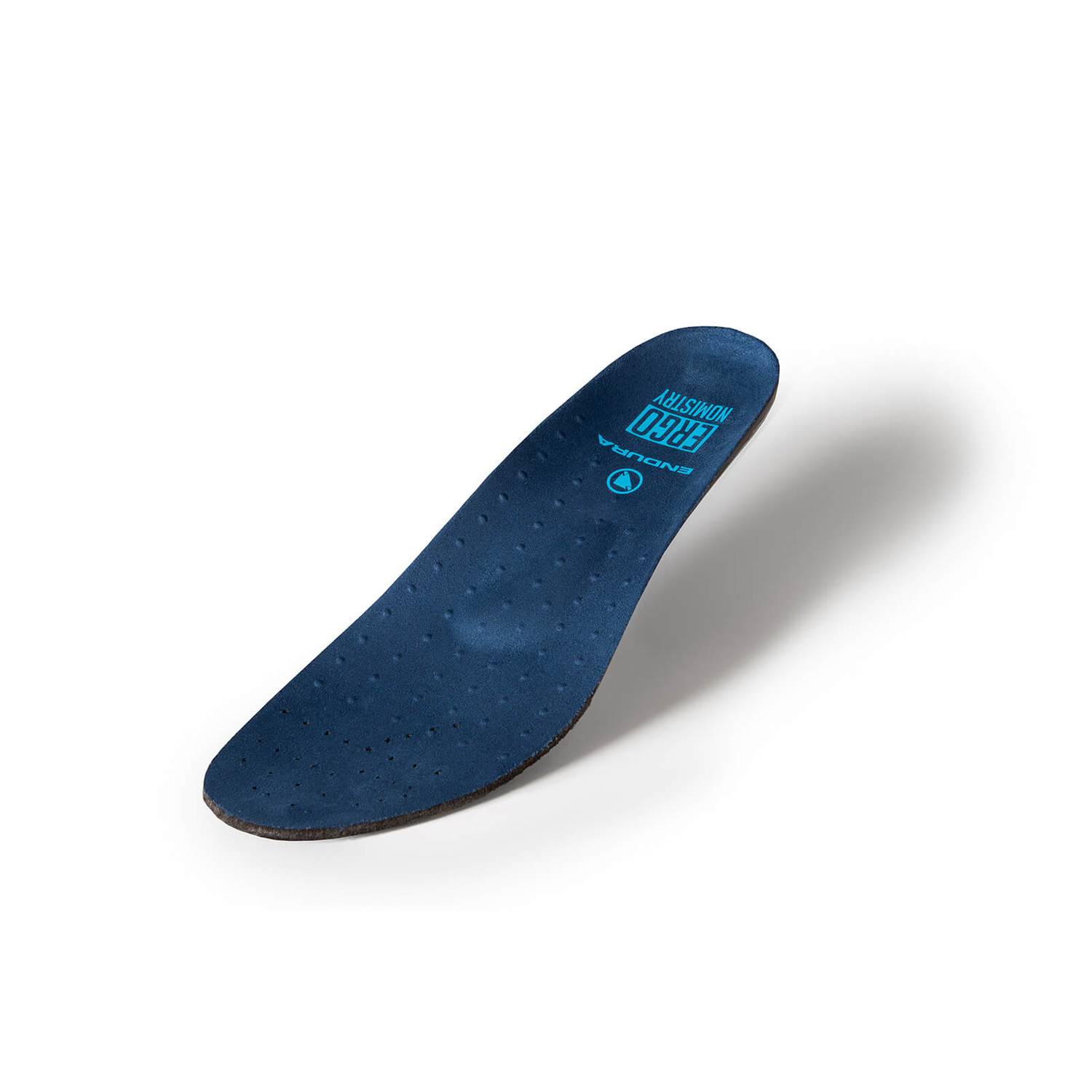 MT500 BURNER FLAT SHOE NAVY
Regular price
Sale price
€139.00
Unit price
per
Technical, Trail performance, Trainer Styling
Design Philosophy
The MT500 Burner Flat Shoe is the tech flat pedal mountain bike shoe riders have been waiting for. They feature Ergonomistry™ (EGM) Tech, developed in partnership with renowned physiotherapist and ergonomist Phil Burt. Gone are the days when the highest performing materials and technologies are reserved for clipless footwear.

Supportive EGM Insole and Reinforced Construction
Low-absorbency wipe clean materials with excellent durability have been used -throughout. Designed to support the foot and handle abuse, reinforced toe and heel boxes provide additional protection and an EVA midsole adds shock absorption for when things get a little sketchy.

Multi Compound StickyFoot™ Rubber Sole for Grip and Durability
Endura's proprietary StickyFoot™ Grip rubber compound has been used for the pedal area of the sole keeping your feet firmly planted on the pedals. The rubber deforms around pedal pins, locking your feet in place and giving you optimal control over your bike. When it' time to head back up to the top of the trail for another run, the toe and heel tread has been designed to give you great walking traction if needed.
Highly durable upper fabrics with perforated panels for enhanced ventilation
Low absorbency, quick dry lining
EGM footbed maximises comfort and power transfer
StickyFoot™ Grip contact areas provide great connection with pedals
Toe and heel sections deploy StickyFoot™ Dura in an aggressive tread pattern to provide superb walking grip and durability.
Flex profile balances stiffness and flex for power transfer and control
Traditional laces and additional Velcro® strap lock your feet in place
Tongue gaiter help keeps mud and dirt out
Sharkskin fabric lined heel cup helps hold foot in place
Reinforced toe and heel box offer protection from flying trail debris
SPEDITE NEL MIO PAESE?


Aggiungi articoli al carrello entra nel tuo carrello e vai al check out. Se il tuo paese è disponibile, potrai selezionarlo tra i paesi disponibili e calcolare anche il totale delle spedizioni. Se il tuo paese non è nell'elenco, al momento non è disponibile la spedizione.
Faremo di tutto per poter spedire anche nel tuo paese nel prossimo futuro!

QUALE CORRIERE USATE?
Spediamo con BRT / DPD perché il servizio e la tecnologia non sono secondi a nessuno. Le informazioni di tracciamento verranno inviate tramite e-mail all'indirizzo che ci hai fornito durante l'ordine, la mail partirà una volta che il pacco lascerà il nostro magazzino.
È richiesta la firma al momento della ricezione.

DEVO FIRMARE IL MIO PACCHETTO?
Sì, qualcuno dovrà essere al tuo indirizzo per firmare per il tuo pacco. BRT tenterà la consegna 2 volte e ti lascerà un biglietto da visita se non sei al tuo indirizzo quando tentano la consegna. Nel caso in cui il tuo pacco rientri a causa della mancanza di ricezione al tuo indirizzo, sarà addebitato il costo del reso.

QUANTO COSTANO LE SPEDIZIONI?
Offriamo diversi servizi e tariffe come indicato di seguito:


ITALIA


SPEDIZIONE ESPRESSA ENTRO 24H E 48H per le ISOLE MAGGIORI - 7,00€
Spedizione assicurata (Fortemente consigliata) - 16,00€
Ordine prioritario - 10,00€
Corriere espresso EUROPE DPD 2/5 giorni La tariffa viene calcolata alla cassa.


PAESI EXTRA UE
 
Corriere espresso DPD 3/5 giorni La tariffa viene calcolata alla cassa.
 
DEVO PAGARE IMPOSTE O ONERI DOGANALI?
Assicurati di essere a conoscenza della tassa di importazione e / o degli oneri doganali del tuo paese prima di ordinare da noi. Big Air Shop non è responsabile per eventuali tasse di importazione aggiuntive o oneri doganali emessi dall'ufficio d'importazione nazionale del tuo paese. I dazi doganali e le tasse variano da paese a paese e possono dipendere anche dal valore del tuo ordine.
 
POSSIBILI RITARDI DI SPEDIZIONE
Se il tuo ordine è esaurito, ti contatteremo via e-mail per avvisarti.
Se hai ulteriori domande, scrivici via e-mail a orders@bigairshop.com.
I nostri orari d'ufficio sono dal lunedì al venerdì 09 - 13
Recently viewed products
Continue where you left off!